Building a house is one of the toughest and most rewarding things that a person can undertake. The challenge of building a home from scratch and having it designed to your exact specifications is incredibly alluring and certainly something that many people have considered in their lifetime. Perhaps you have thought about building your custom dream home in the past, but have hit a roadblock when you realized how expensive and stressful the entire process can be. If you have, building a barndominium in Idaho could be the solution to your problem.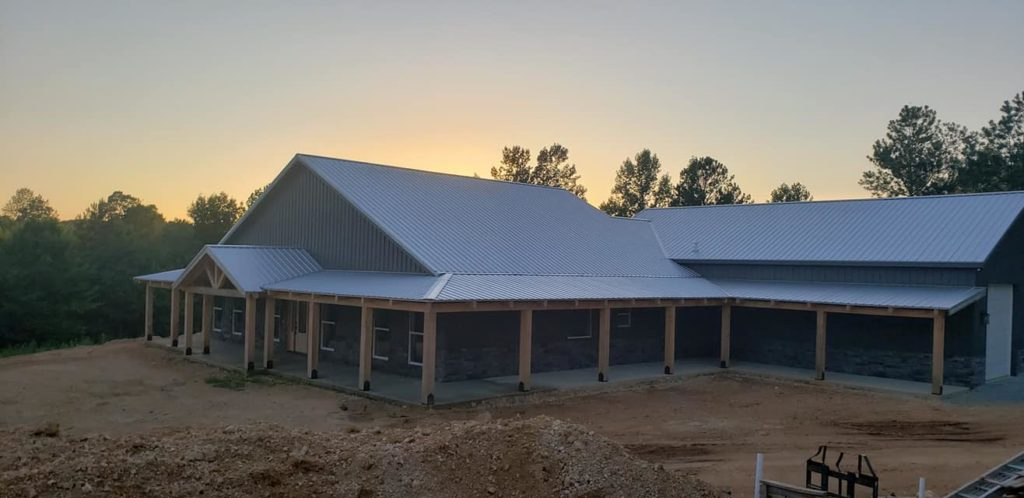 With many people realizing the potential behind things like tiny houses, shipping container homes and other alternative housing, building a barndominium in Idaho has never been easier. Construction companies are adapting to these interesting and unique homes as are loan officers and banks all over the country. People are looking for something different and a barndominium in Idaho certainly fits the bill. That's why we have put together a guide to building a barndominium in Idaho to help you learn all you can before starting your barndo project.
If you finish this guide and would like some more expert information from people with experience, check out the ebook, Build Your Dream Barndominium by Don Howe. In it, you will find all kinds of design tips, floor plans and other helpful information for getting your barndominium started.
How to Build Your Own Barndominium & 200+ Floor Plans
Get started today with our program "Barndominiums Made Easy: How to Build Your Own Barndominium" and get 200+ barndominium floor plans included!
What Is a Barndominium and What Are Some of the Advantages?
A barndominium is a custom home built from a new or existing metal pole structure that is usually meant for things like barns, garages and stables. However, they also make excellent framing structures for homes and can be used to build incredibly beautiful and unique houses for people who have always wanted something different that says something about who they are and what their taste is.
One of the major benefits of building a barndominium in Idaho is how much simpler the construction is. While many traditional wood framed homes can take months or years to build, a metal post frame structure can be erected in weeks. With the right team and the right know-how, you can spend a lot less time waiting for construction to begin and more time planning your custom dream home. Not to mention, because the process is so much shorter, you can end up saving a lot of money on labor and materials in the long run.
One of the other benefits of building a barndominium in Idaho is how much easier they are to maintain. The corrugated metal siding that makes up the barn shell is durable and easy to clean. This is especially helpful in places with heavy winters, like Idaho. When ice and snow melts, the homes can simply be hosed down to remove any lingering dirt or debris. Also, they are much less prone to rot and deterioration like traditional wood frame homes are. This saves you money and time on repairs as the years go by.
Cost of Building a Barndominium in Idaho
The budgeting process for a home build is fairly unique. Instead of figuring out the cost of the entire house, you will find the cost per square foot of building a barndominium. This will allow you to lay out your floor plan and decide how much house you need and how much you can afford. This is a great way to fully understand where the money is going and how many bedrooms and bathrooms you should save for before you start building.
The cost of building a traditional home in Idaho is around $240 per square foot. This does not include the price of the land you build it on, nor does it account for things like non-liveable spaces. Garages, shops and attics will all be added to the overall price of the initial construction. This also does not count towards things like custom cabinetry, appliances or luxury flooring. All of that will have to be accounted for outside of this initial construction budget.
Building a barndominium in Idaho is less pricey overall. A barndominium in Idaho will cost $200 per square foot for the initial construction. This may not seem like a big difference from the cost of the traditional home, but when it is stretched out over an entire 2,000 square foot barndominium, it will add up. With this extra money, you can afford to include things like electronics, storage space and other custom design touches that you will probably want in a home you are designing yourself.
Get a FREE 18 Month Barndominium Planner
There are 39+ steps that must be taken before groundbreaking. Learn them all in this FREE checklist, available for immediate download.
Barndominium Builders in Idaho
Perhaps the most important decision you will make regarding your barndominium in Idaho is choosing a builder to do the construction. The construction industry is notoriously fickle and varied when it comes to quality of work as well as customer service. You are going to want to make sure you pick the builder that is going to be right for you and your project. To help you determine this, there are a few things you should look out for as a client.
One of the things you should look for in a builder for your barndominium in Idaho is whether or not they have a good relationship with their past clients. A builder should listen to the needs of their customers and deliver the product they want in a timely and professional manner. There are many places online where you can read reviews of builders from people they have worked with in the past. Look for builders who have good reviews and who have produced work that people are happy with.
You will also want to look for a builder who is experienced with metal pole buildings for your barndominium in Idaho. Not every construction company has worked with this kind of structure before and finding one that has could make all the difference in your barndominium project. There are a number of construction companies that specialize in these types of buildings. To help you narrow down your search, we have put together a list of some of the best barndominium builders in Idaho.
Morton Buildings
Morton Buildings works with all kinds of customers looking for a wide variety of metal pole buildings. They have experience working with these structures for all kinds of applications, including residential. If you want a builder that will be able to adapt to the kind of barndominium you are looking to build, they are a good option.
Steel Design, Inc
Steel Design, LLC both designs and builds metal pole structures for many different client needs. They have been working with customers since 1974 and have seen it all when it comes to this kind of project. If you want a builder who can work with you to design something beautiful and unique, they will be a great choice.
CDA Structures
CDA Structures is focused on the relationship they can build between themselves and their clients. They want the people they work with to be happy, not only with the end result, but with the entire process. You may want to go with them if this kind of customer service and attention to needs is important to you.
Barndominium Kit Providers in Idaho
Not everyone is going to want to build their barndominium in Idaho from scratch. If this is the case for you, you may want to look into using a barndominium kit provider. Barndominium kits come prefabricated and include everything you need to get your particular project up and running.
You will most likely still need to hire a builder to do the heavy duty work when assembling your barndominium kit, but the benefit is that everything comes in one convenient package. You do not have to spend time or energy sourcing materials and making sure everything will be compatible.
Like this Post? Sign up for our email list!
Be the first to see new posts about the best barndominiums, construction guides, floor plans, and more! Enter your information below to become a BarndominiumLife VIP.
Barndominium Financing in Idaho
Barndominium Financing Request
Idaho AgCredit
Since 1934, Idaho AgCredit has been helping the people of Idaho grow and create the things that they want to build their dreams. They can help you secure financing for your barndominium in Idaho and will be dedicated to your success. They are a great choice if you want to work with a bank that makes a commitment to their customers.
Ireland Bank
Ireland Bank is one of Idaho's oldest banks and they have deep roots in the area. If you want to get financing from a bank that knows and understands the needs of locals, you may want to go with them. They will be sympathetic to the ins and outs of building a barndominium in Idaho.
Where to Find Land for a Barndominium in Idaho
When building a barndominium in Idaho, you will have to secure a piece of land first. This piece of land will be very important to the entire process and must be suitable for building a residential building on. It should be zoned for housing and be accessible to all utilities and emergency services.
There are many listings online for land for sale. Many of these listings offer search filters so you can find the perfect plot for your barndominium in Idaho. By finding the right land, you can get your barndo project started off on the right foot.
Barndominium Floor Plans in Idaho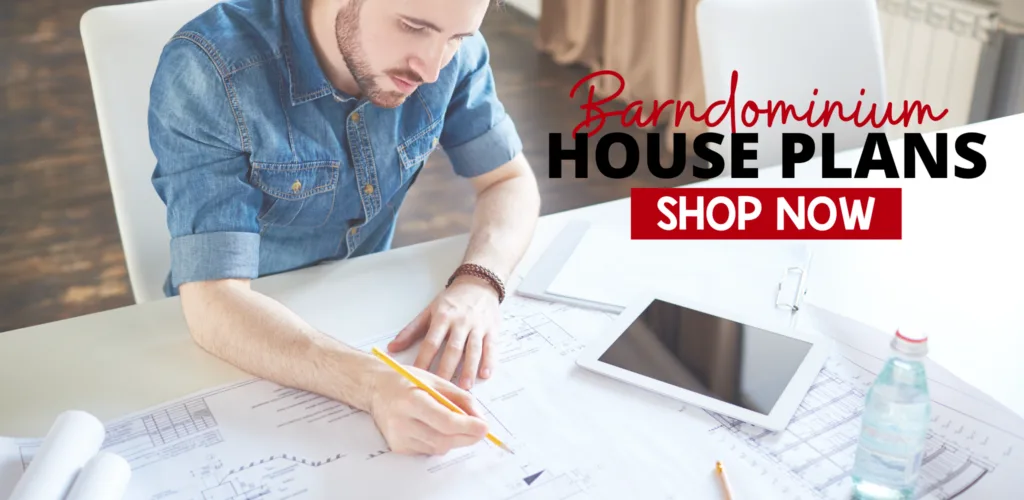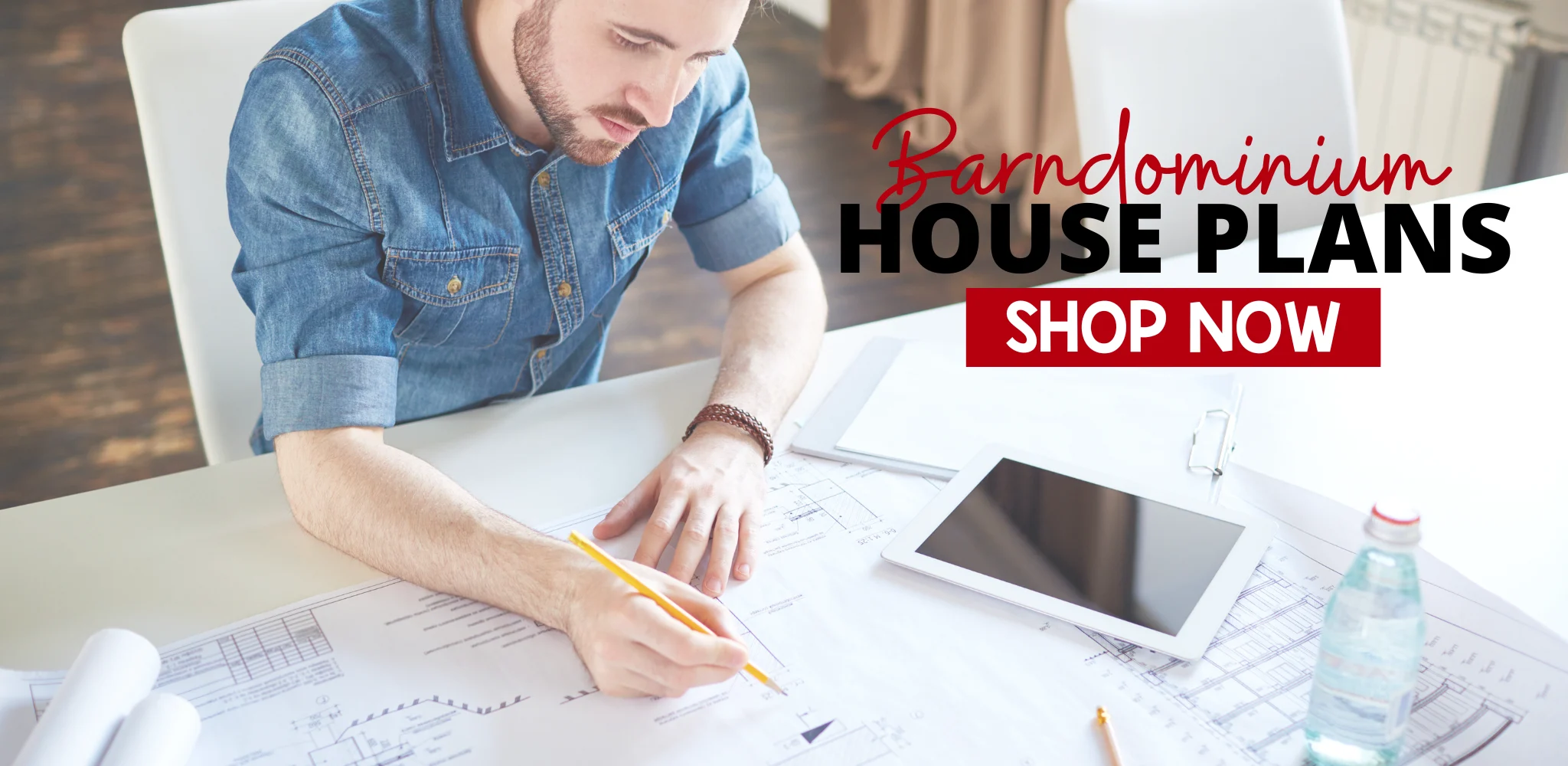 Don't want all the hassle of building a barndominium from the ground up? Then you may want to buy an existing barndominium in Idaho! With our Barndominiums for Sale Marketplace, you can browse to your state and find a barndominium for sale near you.
The beauty of buying an existing barndominium is that it can be really easy to customize the floor plan to your liking. The previous owners' setup is just a starting point! Also, by buying a barndominium in Idaho, you bypass the potential troubles of the building process – delays, dealing with contractors and subcontractors, and city or county bureaucrats trying to make your build process a nightmare.
Don't delay – find a barndominium for sale in Idaho now!
Conclusion
By reading through this in-depth guide, you now have some crucial knowledge about building a barndominium in Idaho. If you would like even more expert advice and more floor plans and design tips, check out the ebook, Build Your Dream Barndominium by Don Howe.
How to Build Your Own Barndominium & 200+ Floor Plans
Get started today with our program "Barndominiums Made Easy: How to Build Your Own Barndominium" and get 200+ barndominium floor plans included!
Michael O'Connor is a seasoned barndominium writer passionate about creating unique and innovative barndominiums. With over 15 years of experience in the construction industry, Michael has established himself as a leading expert in barndominium design and construction.
His work has been featured in several respected publications, including Barndominium Life, where he frequently contributes articles on best practices and emerging trends in the field. Michael's ability to blend traditional techniques with cutting-edge technology and design concepts has earned him a reputation as one of the most knowledgeable writers in the industry.