You don't have to live in Texas to build your dream barndominium. But with the help of barndominium kit providers like Mueller, Inc, it doesn't hurt.
Barndominium kits take away the hassle of collecting the building materials for your barndominium, and they can help keep the cost of your barndominium build down. Read on for our review of what Mueller, Inc offers, why they are a trusted barndominium kit provider, and how to order from them in the future.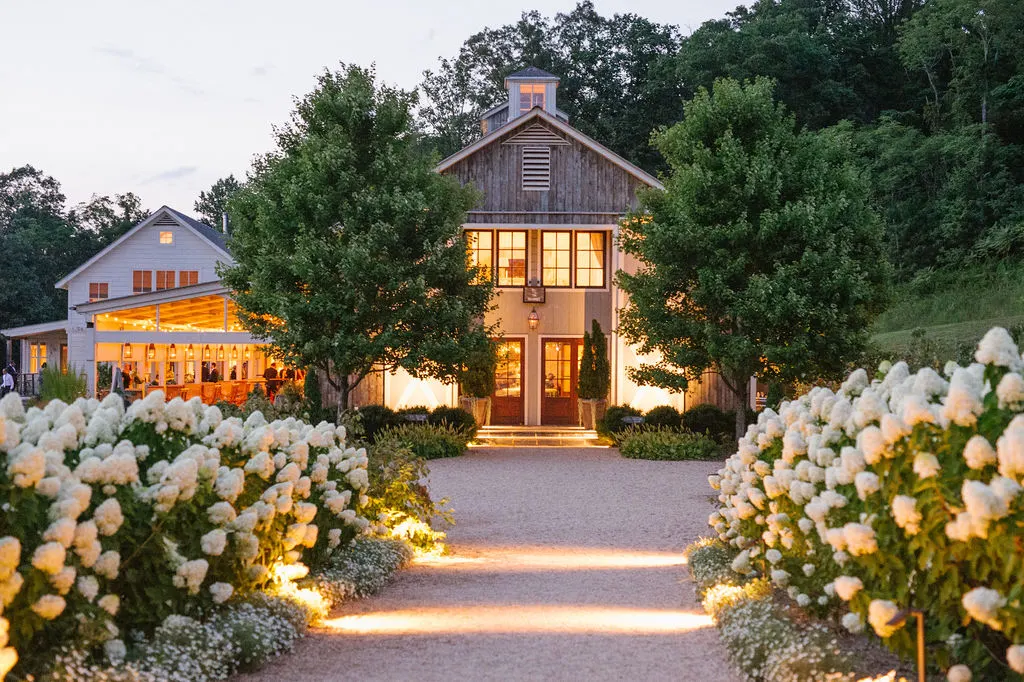 Shop Mueller, Inc
Mueller, Inc is an American-made company that is still based out of the small Texas town where it started. Because of their dedication to designing and selling products that are made in the United States, they are able to keep costs down and quality high.
If you are looking for a barndominium kit provider in the American Southwest, Mueller, Inc is a great option. Their entire business model is centered around specializing in metal building construction, which means they know exactly how to guide you through the barndominium building process.
What products does Mueller, Inc offer?
The goal of any building kit is to remove the stress of you designing your own basic blueprint. When the framing supplies and open floor concept are already set out for you, your time and energy are left to focus on what details you want to add to the space, like custom flooring, countertops, or a lofted living area.
Mueller, Inc offers three main metal building kits that can be converted into a barndominium home. Here is what each kit series offers:
Homestead Series
The Homestead Series is the best option if you plan to use your barndominium as your main residence. There are three main styles of single-floor, open concept homes you can pick from, and each kit offers a wide variety of color options for your roof and exterior. You can build your oasis getaway, complete with a front porch and enough room to design an eat-in kitchen that will fit the whole family.
Standard Series
You need a little more vision if you want to use one of the Standard Series kits as your barndominium foundation. This kit option is meant to be used as a workshop, garage, or barn structure – but they can also offer you the perfect live-in workspace you've always wanted. Purchase a standard series kit, and you can create your ideal garagedominium or shopdominium!
Value+ Series
The Value+ Series offer the same customization options as the Standard Series, but these metal frames are intended to be made faster and cheaper. Through cold-formed building materials, you will still get the same quality home kit with the Value+ Series, while also being given the opportunity to save even more in your overall barndominium budget.
How to Build Your Own Barndominium & 200+ Floor Plans
Get started today with our program "Barndominiums Made Easy: How to Build Your Own Barndominium" and get 200+ barndominium floor plans included!
Why Choose Mueller, Inc
Both homeowners and business owners now believe in the metal building trend for its easy construction and quick building timeline. But it's still important to work with a company you can trust to get the job done right. You want to purchase a barndominium kit from someone who has plenty of experience in the metal building industry and who is going to sell you a quality product.
Mueller, Inc has 36 locations across Texas, Arizona, Arkansas, Louisiana, New Mexico, Oklahoma, and Tennessee. Because all of their products are manufactured and shipped throughout America, they can keep their cost low and quality high. On top of that, Mueller, Inc, is devoted to giving back to its community through its Helping Hand initiative. The company participates in an annual giveaway, where they construct a free building for a deserving nonprofit in the greater Texas area.
With over 90 years of experience in the metal building industry, Muller, Inc kits offer you proven and reliable materials to help you get one step closer to your dream barndominium home.
How to Build Your Own Barndominium & 200+ Floor Plans
Get started today with our program "Barndominiums Made Easy: How to Build Your Own Barndominium" and get 200+ barndominium floor plans included!
Mueller, Inc Pricing
To give you a better perspective of the pricing breakdown for each of the kits provided by Mueller, Inc, you should visit their website. With just a few clicks, you can pick your preferred color scheme for the roof and siding, along with any other upgrade options you might prefer. Here is a basic breakdown of some of their most popular kit builds that could be easily converted into a barndominium:
Standard Series Garage
The Standard Series Garage kit offers you a blank canvas to dream up your open concept living area. It includes:
a bolt-together frame and cold-form end walls
a 26-gauge coated steel roof
basic trim package
a framed opening (16' x 8') on one end wall (door not included)
dimensions of 24' x 30' x 11'
pricing starting at $10,095.00
Standard Series Workshop
The Standard Series Big Workshop kit is an ideal option if you want an open concept home with a large built-in workspace. It includes:
a bolt-together frame and cold-form end walls
a 26-gauge coated steel roof
basic trim package
a framed opening (10′ x 10') on one end wall (door not included)
dimensions of 30' x 40' x 12'
pricing starting at $13,495.00
Homestead 1200
Like all 3 models of the Homestead Series kits, the Homestead 1200 kit includes the easiest blueprint to turn into a cozy residential space. It includes:
a galvanized steel frame that is resistant to wind and snow
a paintable white roof
framed openings for doors and windows
a suggested floor plan and open design
dimensions of 30' x 40' x 12'
pricing starting at $27,695.00
Value+ 40 x 60 x 16
Remember, the biggest element you're paying for with any Value+ Series kit is a quick turnaround. With the largest Value+ Series kit, you also get:
a bolt-together galvanized frame
cold-formed construction
a 26-gauge coated steel roof
utility trim package
a framed opening (dimensions not listed on the site)
dimensions of 40' x 60' x 16'
pricing starting at $29,995.00
Sales and Delivery Options for Mueller, Inc
The prices listed on the Mueller, Inc website are general quotes. It's important to note that these quoted prices have the potential to fluctuate based on the market for materials. You will get the most accurate cost estimate if you visit a Mueller, Inc branch or call them directly at their toll-free number. You can place an order over the phone, but if you request a written confirmation of the order, this could delay the manufacturing process.
It's understandable if you are not satisfied with your Mueller kit for some reason, and you do have the option to return it whenever you want. However, you will have to pay a standard restocking fee for any returned materials. This fee can also differ based on the quality of the materials when you return them. Also, if you choose to cancel an order you've placed through Mueller, Inc before it is delivered, your order will still be subject to a restocking fee.
You are given three delivery options after you purchase a kit from Mueller, Inc. The biggest difference between each option is the amount of time it will take for your order to arrive and how much it will cost to get to you. For all options, you are expected to provide the personnel to handle unpacking and unloading once the materials are delivered to your site:
Direct delivery uses a Mueller truck, and you can schedule your delivery date. The shipping cost is based on the mileage rate from a Mueller shipping facility.
Drop delivery is the more affordable option, as your purchase will be placed on a truck filled with other orders. You are only charged a minimum mileage fee. But this does mean that delivery dates aren't exact.
You can also pick up your own order, but then you are completely responsible for the safe delivery of the kit to your desired location.
In short, Mueller, Inc will work with you to give you the customer experience you want. This even includes attention to the packing materials of their supplies. Mueller supplies are shipped in protective plastic, but you can request cardboard for a fee of $2.50 per linear foot ($25 minimum).
Conclusion
If you're looking for a barndominium kit in Texas, Mueller, Inc is a great option for you to consider. Their kits include the basic building materials you need to get started and many easy opportunities to personalize your barndominium build. With the help of a trusted metal building kit provider, your barndominium home can become a reality even faster than you think!
Now that you've read through our review of Mueller, Inc, the only thing left is to start building your barndominium! Feel free to also look for further barndominium inspiration on our Barndominium Life blog, including barndominium wedding venues and a guide to Amish barndominium builders.
Want to learn more before you commit to a metal building kit provider? Make sure to check out our program, "Barndominiums Made Easy." It's affordable, informative, and will give you every resource you need to confidently move forward with your barndominium build.
If you would like more guides like this one, check out the rest of BarndominiumLife.com. There, you will find more helpful tips and tricks from the pros. You will also find featured barndominiums, barndominium floor plans, and information on financing and insurance. Knowing as much as you can will help you get the best results for your dream home.
Like this Post? Sign up for our email list!
Be the first to see new posts about the best barndominiums, construction guides, floor plans, and more! Enter your information below to become a BarndominiumLife VIP.
Alicia Drier is a wordsmith with over two decades of writing experience as an English teacher, marketing assistant, podcast cohost, and blogger. As a copywriter, she gets to daily invest in the research and writing she loves – while keeping the time and energy to be the parent she wants to be.