Building a home is one of the fundamental dreams of anyone looking for their own little slice of heaven. The idea of building a home and designing it to your exact specifications is extremely enticing to a large number of people. However, the cost and effort that it takes can be daunting, and many people give up on the dream before they even begin. Because of this, building a barndominium in Kentucky could be a great alternative that is much more accessible and less intimidating.
With the emergence of the tiny house movement and other alternative housing, barndominiums are quickly becoming a popular choice for people who want to live in a home they have built themselves. With so many options, building a barndominium in Kentucky has become a reachable goal for first time home builders and design enthusiasts alike. However, it can be difficult to sort through all the information available and get started on your project. That's why we have put together an in-depth guide to building a barndominium in Kentucky to help you get started.
If you are inspired by the information in this article and would like some more expert help, be sure to check out the ebook, Build Your Dream Barndominium by Don Howe. There, you will find floor plans, design help and other helpful details to get your barndominium in Kentucky started.
What Is a Kentucky Barndominium and What Are Some of the Advantages?
A barndominium is a custom modern home built from a pole structure or metal building usually reserved for agricultural purposes. Because the external structures are relatively simple to construct, building a barndominium in Kentucky has many advantages and benefits compared to a traditional house build. Because of this, they can be much more attainable for someone who has looked into building a custom home before but found the whole process to be prohibitive.
The main benefit of building a barndominium in Kentucky is the lower cost of construction. Because the exterior shell can be built in a matter of a few weeks as opposed to months or even years, all the costs are lowered.
Both materials and labor are significantly cheaper since the pole structures are usually built in several large portions instead of being framed up with 2x4s and concrete and rebar foundations. This drastically lowers the time it takes to get them up off the ground and gets you to the interior design and construction portion much quicker.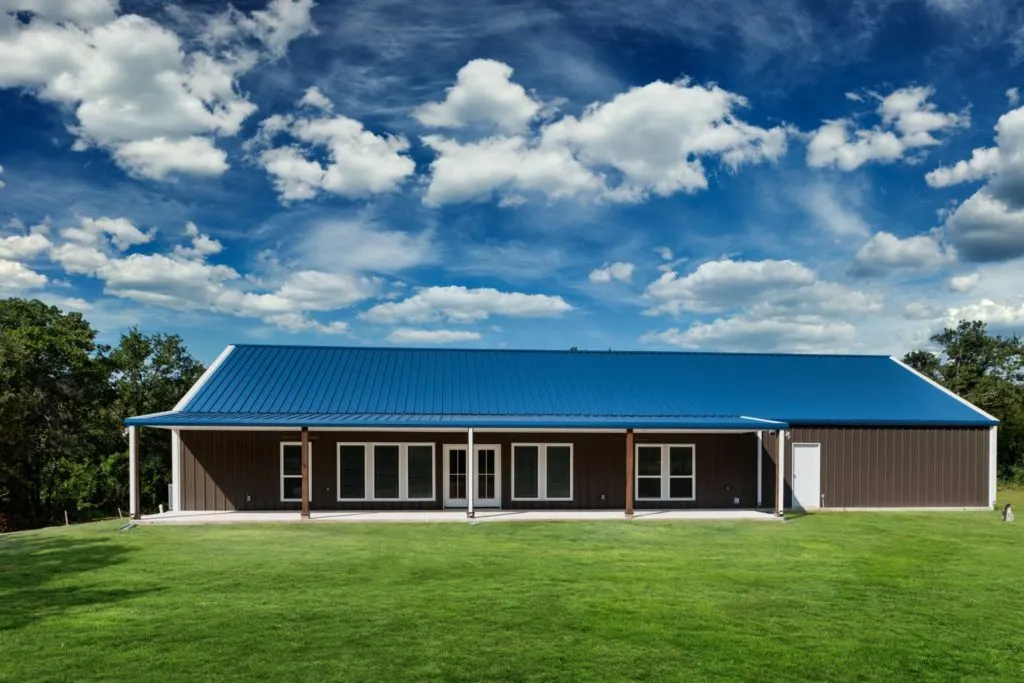 The other advantage is that regular maintenance on a barndominium in Kentucky is much simpler than a traditionally built home. The metal siding of the pole structure makes it incredibly durable and easy to clean, even in areas where the weather can be punishing. As opposed to wood slat siding or brick, they can be hosed off and cleaned in a matter of minutes. They are also far less susceptible to deterioration and other issues that come with more organic building materials.
Cost of Building a Barndominium in Kentucky
When you are budgeting for a large-scale construction project like a new home, the cost is calculated by the square footage. Figuring out how much each square foot will cost you has a number of advantages. One is that you can decide exactly how big your new home needs to be based on how much you can afford for the initial construction. This will allow you to choose a floor plan and other design elements like the number of bathrooms and bedrooms. By having this accurate idea of how much your plan will cost, you can budget for exactly what you need.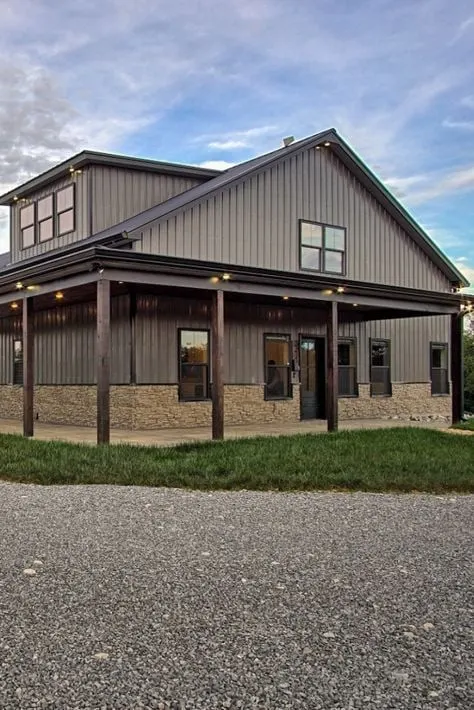 The cost of building a traditional house in Kentucky is between $160 and $270 per square foot. This cost covers the initial construction of the home and not the interior design touches you might want to include in a custom home. Things like furniture, electronics and countertops will all have to be purchased separately. At that price per square foot, the things that will want to make your custom home comfortable and modern may be out of reach for your budget.
On the other hand, the cost of building a barndominium in Kentucky is much less. On average, a barndominium is about $200 per square foot for the initial construction. At a significantly lower cost, you can afford many more special features and design your home to your exact specifications. Many people feel that these extras are the whole reason that they want to build their own home. With this much extra money in the budget, you can add many comforts and custom touches that will make your barndominium in Kentucky uniquely yours.
Barndominium Builders in Kentucky
One of the most important things to consider when building a barndominium in Kentucky is the builder you will hire. This is a crucial step and will help determine the experience you have with your barndominium build. By choosing the right builder to suit your needs and specifications, you can ensure that your barndominium in Kentucky is exactly what you have been dreaming of.
However, with so many different construction companies available, it can be difficult to find the one that is going to be the best fit. That's why we have put together a small list of the best barndominium builders in Kentucky to help you narrow down your search.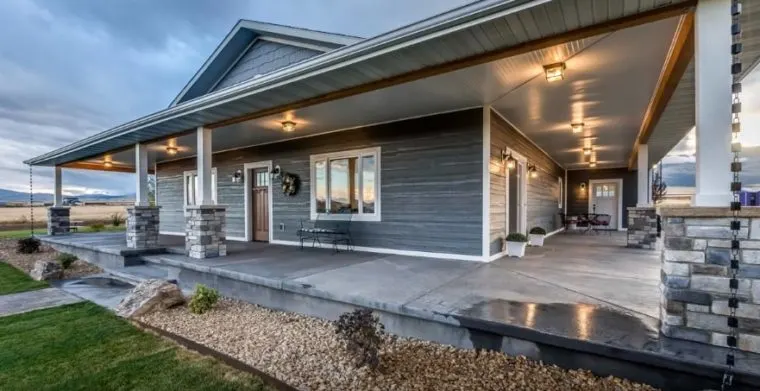 One of the things to look for in a builder is their experience in this kind of structure. Many builders work on all kinds of projects, but it is important that you find one who is well versed in metal pole structures and steel buildings. This will ensure that they know what pitfalls to avoid and how to build it as durable as possible.
Another thing to consider is a builder's reputation. By seeking out reviews and testimonials online, you can find out how their previous clients have felt about their work and their attitude. This is just as important as their experience since it will determine how easy the whole construction process ends up being.
Keystone Construction
Keystone Construction is focused on building pole structures and other metal buildings that are durable and well built. Their catchphrase is "buildings that outlast you." This means that they have a lot of experience with constructing these kinds of buildings and can get you an end product that will be standing for years and years to come.
J.C. Pole Barns
J.C. Pole Barns specializes in this specific type of building and has the experience to get you a satisfactory structure for your barndominium in Kentucky. They know everything there is to know about steel buildings and can build one to your exact specifications. Because of this, they are a great choice for people who want to work with a builder that knows their way around this kind of project.
Blitz Builders
Blitz Builders has been working in the industry since 1981. This experience has led them to develop a system for building metal pole structures that is unparalleled. They also offer a five-year guarantee on their work and materials. Because of this, they are a good option if you want to work with a reliable builder.
Barndominium Kit Providers in Kentucky
Depending on your circumstances, you may not be interested in building a barndominium in Kentucky completely from scratch. If this is the case, you could also order a barndominium kit from any number of barndominium kit providers. Kits are a great way to get all of the pieces you need for your barndo without having to source the materials from different places. This makes them a great choice for people who want the construction process to go as smoothly as possible.
Barndominium Financing in Kentucky
Barndominium Financing Request
Central Kentucky Ag Credit
Ag Credit of Central Kentucky is an agricultural bank that understands the needs of people like you. They want you to be able to build your dreams and have the tools to help you get financing for your barndominium in Kentucky. If you want to work with a bank that has your best interests in mind, they are a great option.
Farm Credit
Farm Credit is a national agricultural bank that has been working with thousands of customers for years. They have loaned out over 4.6 billion dollars since their inception. Because of this, they are a good option for people who want that kind of loan volume behind their project.
Where to Find Land for a Barndominium in Kentucky
One of the most important things you will have to consider when building a barndominium in Kentucky is the piece of land you will build on. This land must be zoned for a residential building and follow all the local laws and regulations. This means that it will have to be accessible to utilities like plumbing and electricity and have access to roads.
Any of the agricultural banks above will be happy to help you find this piece of land, as well as get financing for it. You can also search many places online that have listings and aggregators for land for sale. With these, you can narrow down your search and find the piece of land that is best suited to your specific needs.
Barndominium Floor Plans in Kentucky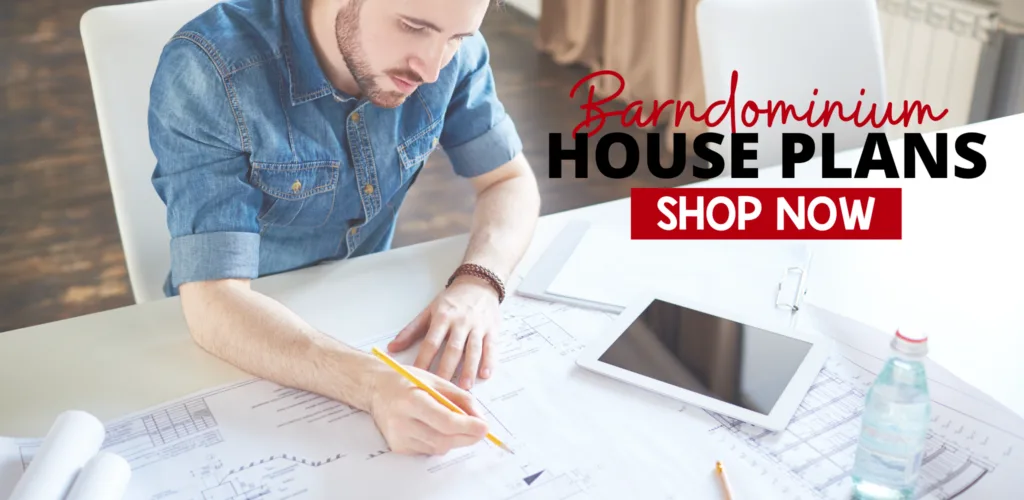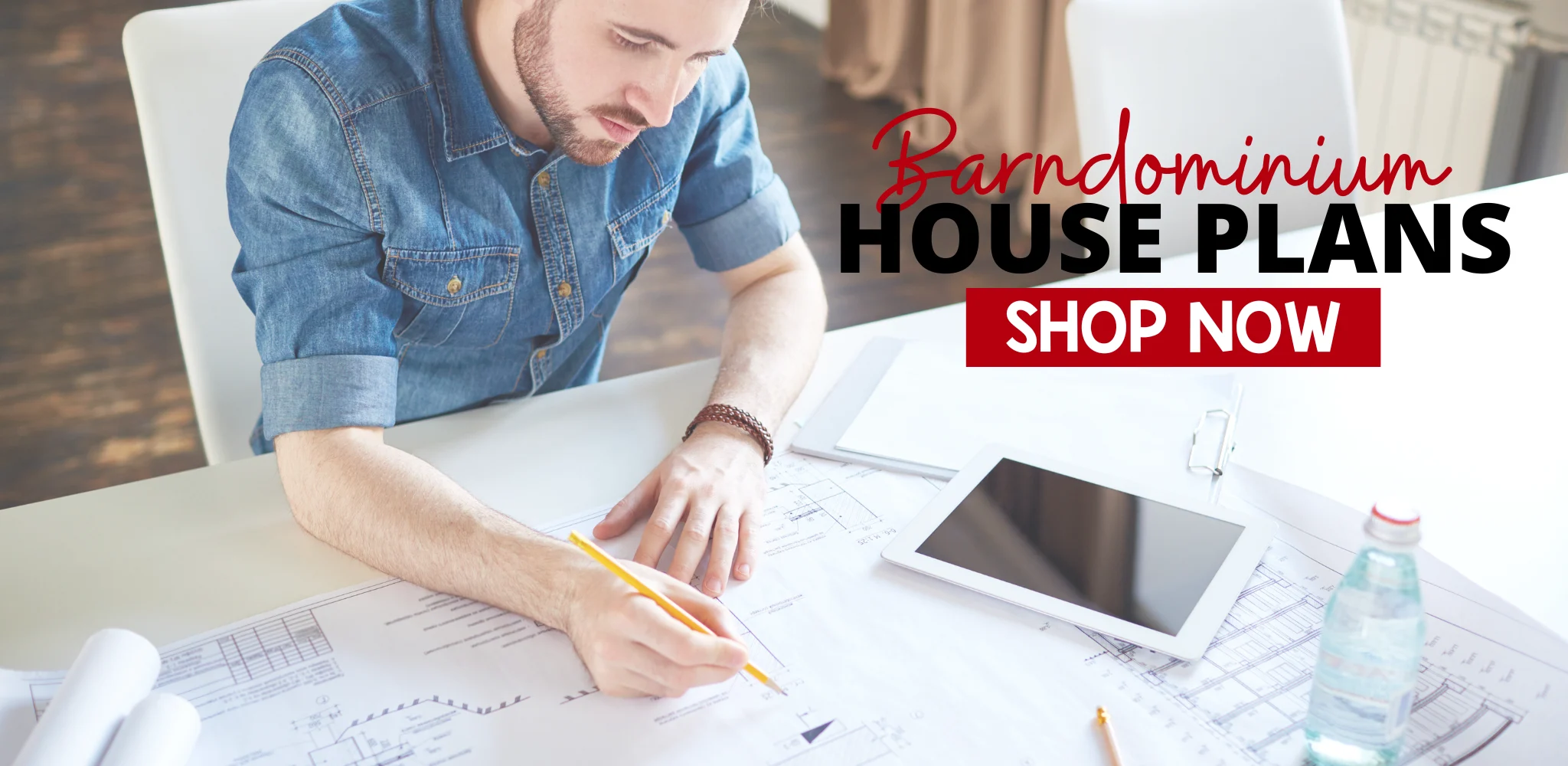 Don't want all the hassle of building a barndominium from the ground up? Then you may want to buy an existing barndominium in Kentucky! With our Barndominiums for Sale Marketplace, you can browse to your state and find a barndominium for sale near you.
The beauty of buying an existing barndominium is that it can be really easy to customize the floor plan to your liking. The previous owners' setup is just a starting point! Also, by buying a barndominium in Kentucky, you bypass the potential troubles of the building process – delays, dealing with contractors and subcontractors, and city or county bureaucrats trying to make your build process a nightmare.
Don't delay – find a barndominium for sale in Kentucky now!
Conclusion
By reading this in-depth guide, you now have a good idea of what it takes to build a barndominium in Kentucky. If you are hungry for more information, including floor plans and other design tips, check out the Barndominium Life Program!
Michael O'Connor is a seasoned barndominium writer passionate about creating unique and innovative barndominiums. With over 15 years of experience in the construction industry, Michael has established himself as a leading expert in barndominium design and construction.
His work has been featured in several respected publications, including Barndominium Life, where he frequently contributes articles on best practices and emerging trends in the field. Michael's ability to blend traditional techniques with cutting-edge technology and design concepts has earned him a reputation as one of the most knowledgeable writers in the industry.