Building a home for yourself and your family is a rewarding and challenging project. It is an undertaking that many people dream about and not many people actually follow through with. This is because it can be intimidating and expensive and these things can make the whole prospect feel next to impossible. Fortunately, building a barndominium in Louisiana is a viable alternative that is much more accessible and affordable than a traditional home build. With the popularization of tiny homes, compartment homes and other unique residences, a barndominium in Louisiana could be just what you are looking for.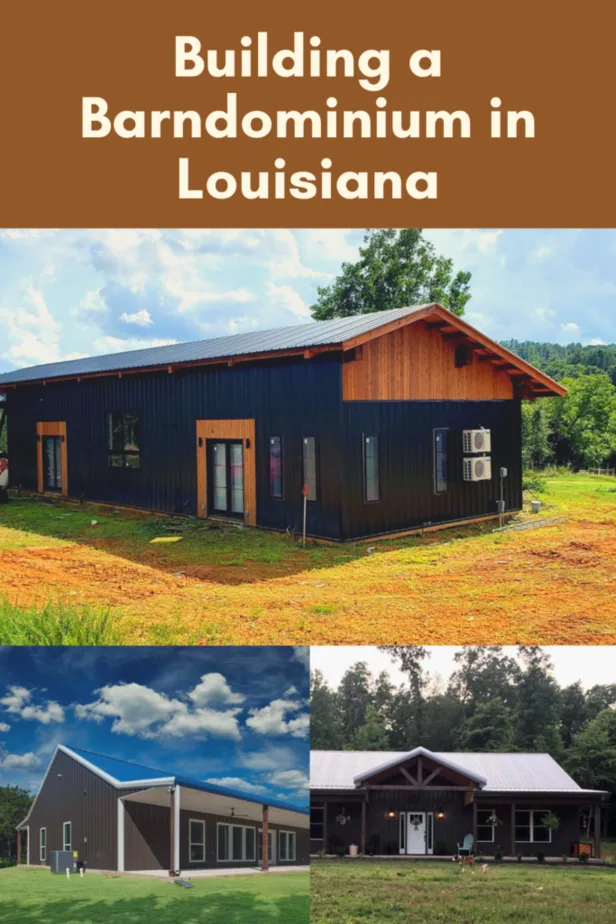 While building a barndominium in Louisiana is by no means easy, it is a good option for first time home builders and DIY enthusiasts alike. There are a great many advantages to this kind of dwelling, which we will cover in detail below.
However, it can be difficult to know whether or not a barndominium will be right for you and what you will need in order to get this project up off the ground. That's why we have put together a comprehensive guide to building a barndominium in Louisiana to help you make the right decisions along the way.
If you read this in-depth guide and would like more helpful information, check out the ebook, Build Your Dream Barndominium by Don Howe. In it, there are floor plans, design tips and much more to help you build your custom home to your exact specifications.
What Is a Louisiana Barndominium and What Are Some of the Advantages?
A barndominium is a custom fabricated home built with a metal shell of a new or existing barn structure. These shells, known as pole structures, are durable and easy to maintain when compared to the traditional materials used in a modern home. Because of this, there are many upsides to building a barndominium in Louisiana.
One of the biggest benefits of building a barndo is the cost. Because they use fewer materials and take much less time to erect, barndominium shells and metal pole structures have a much lower initial construction cost. The fact that they can be put up over the course of a few weeks means that you will save on both materials and labor. The ease with which they can be put up will also save you a great deal of stress and worry in the long run. This helps make the whole process smoother and more exciting, which is what building your own home should be all about.
The other huge benefit of building a barndominium in Louisiana is their durability. The steel siding and shell of the pole structure is incredibly resistant to things like wind, ice and dirt. Compared to wood slat siding or brick, it is also much easier to clean and keep looking nice, which will also save money on yearly maintenance costs. Because of this, if you are a first time homeowner and don't have a massive budget, a barndominium could be the answer you have been searching for.
Cost of Building a Barndominium in Louisiana
When you are calculating your budget for a large scale construction project like a new home, it is usually done by square foot. This system is incredibly effective for understanding exactly where your money is going and what it can get you as far as the size of your home goes. It also allows you to budget out the size of your floor plan and how that relates to other, custom design touches you may want to add. Things like custom fixtures and furniture will all have to be added to the budget, and it is helpful to know how much you are spending on the actual structure.
The cost of building a traditional home in Louisiana is between $220 and $280 per square foot. At this price, you will have to build in quite a bit of money in the budget for all of the things that make your custom house a home. This cost includes the initial construction only, and is typically higher due to the amount of labor that is necessary to build a 2×4 framed home in a traditional manner.
On the other hand, the cost of building a barndominium in Louisiana is much lower. At around $200 per square foot, this is quite a bit lower than a traditional home. At that lower cost, you can afford things like custom countertops and cabinets, furniture and other accessories that you have been wanting for your custom dream home. It can also leave more room in the budget for a bigger floor plan should you want to include extra bathrooms, bedrooms or utility rooms for things like laundry or crafting.
Barndominium Builders in Louisiana
One of the most important decisions you will have to make when building a barndominium in Louisiana is the builder. With so many different construction companies out there, it can be hard to find that one that not only knows what they're doing, but has your best interest at heart and can provide a good customer experience. Luckily, there are a few things you can look for that will help you make the right decision.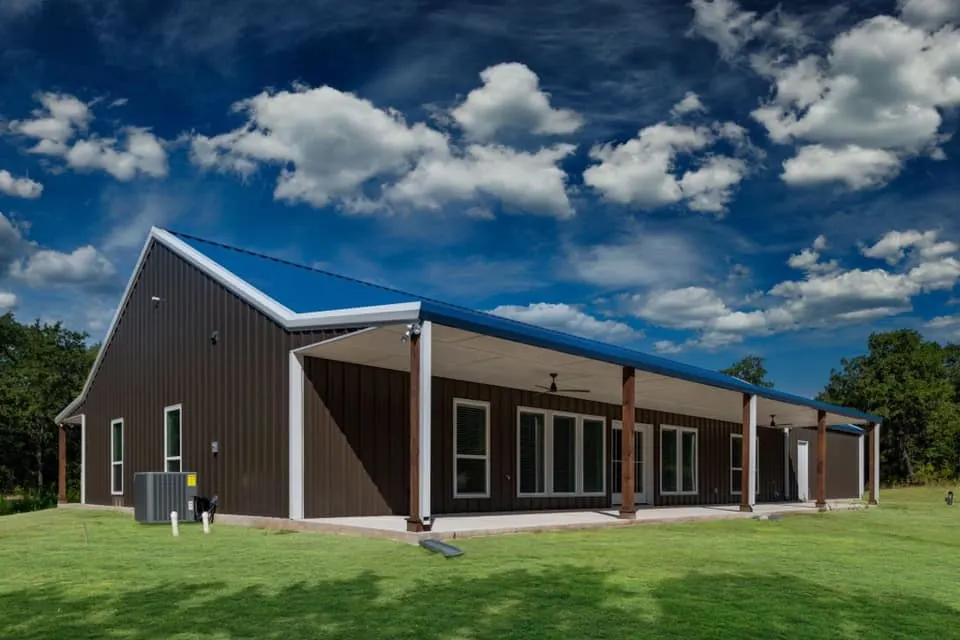 One of the things to watch for in a builder is their reputation. There are many places online where you can look up reviews and testimonials from a builder's previous clients. This can help you decide whether or not clients were happy with the end result of their experience with the builder and whether they will be a good fit for you.
The other thing to look for is their experience. While there are many different types of construction companies, not all of them will have experience building metal pole structures like you will need for your barndominium in Louisiana. Checking to make sure that they have worked on this kind of project before is a good idea. Fortunately, we have put together a list of some of the best barndominium builders in Louisiana.
The Barn Guy
Lee Fewell, the sole proprietor of The Barn Guy, has been building metal pole structures for many years. He has specific experience in the exact kind of project you will need to build for your barndominium in Louisiana. Because of this, he is a great choice if you want knowledge and expertise.
Mallett Buildings
Mallett Buildings is a builder that specializes in metal pole structures and other steel buildings for your barndominium in Louisiana. They offer a 5 year guarantee on all their projects, which makes them a great choice if you want to hire a builder you can trust.
United Built Homes
United Built Homes has built over 40,000 homes for people all across the state of Louisiana. This makes them one of the most experienced builders on our list. If you want a builder that knows the ins and outs of this kind of large scale construction project, they could be a good option.
Barndominium Kit Providers in Louisiana
While many people choose to build their own pole structure from scratch, this may not be what you want to do. Instead, you might want to order a kit from one of the many barndominium kit providers around the country. These kit providers can send you a prefabricated kit with all the materials you will need in order to build your barndominium in Louisiana.
One of the major benefits of ordering a barndominium kit is that you do not have to spend time looking for and sourcing materials. Everything will be sent to you exactly according to the specifications you have provided. You can also usually choose from one of their prepackaged kits and make your design decisions based off of what they have to offer. This makes the whole process much easier and you can get started building as soon as the kit arrives.
Barndominium Financing in Louisiana
Barndominium Financing Request
Louisiana Land Bank
For over 100 years, Louisiana Land Bank has been working with people like you to build their agricultural construction projects. They know what it takes to get a project like this going and can help you make the right decisions along the way. That kind of longevity is a major plus for a bank and can be beneficial in your search for financing.
JD Bank
JD Bank has a history of working with the people of Louisiana. Their connection with the area runs deep and they are a great choice if being in touch with the community is an important factor for you. They could be perfect for helping you get financing for your barndominium in Louisiana.
Where to Find Land for a Barndominium in Louisiana
There are many places where you can look for a piece of land on which to build your barndominium in Louisiana. Through aggregators or other listing sites, you can find the perfect location for your custom dream home. Many of these lists have filters that you can use to narrow down your search and find the parcel of land that will be a good fit for you and your family.
Finding land is one of the more exciting steps in the build process. Any of the agricultural banks on our list will be happy to work with you to find financing for your land. You will also have to make sure that the land is in compliance with local zoning laws and is accessible to utilities. Plumbing and electricity are a must for your barndominium in Louisiana, so this is an important consideration.
Barndominium Floor Plans in Louisiana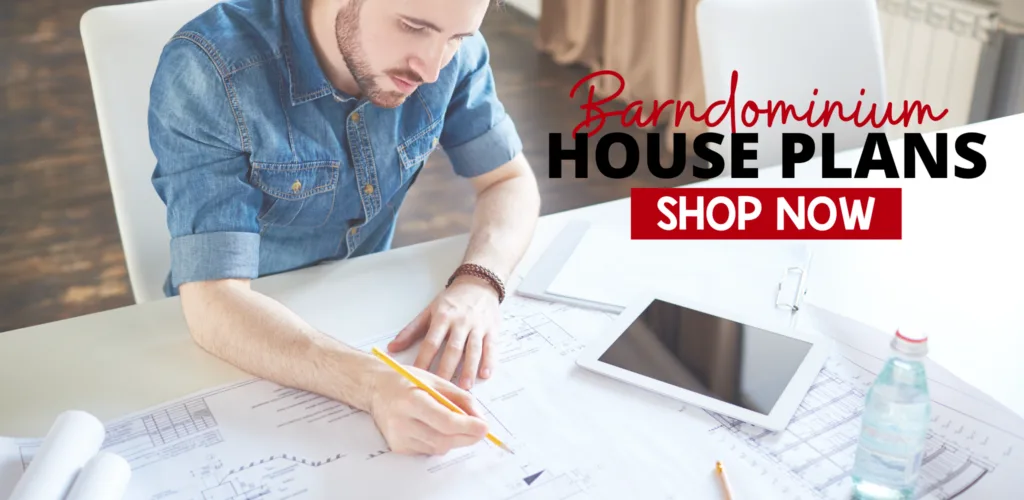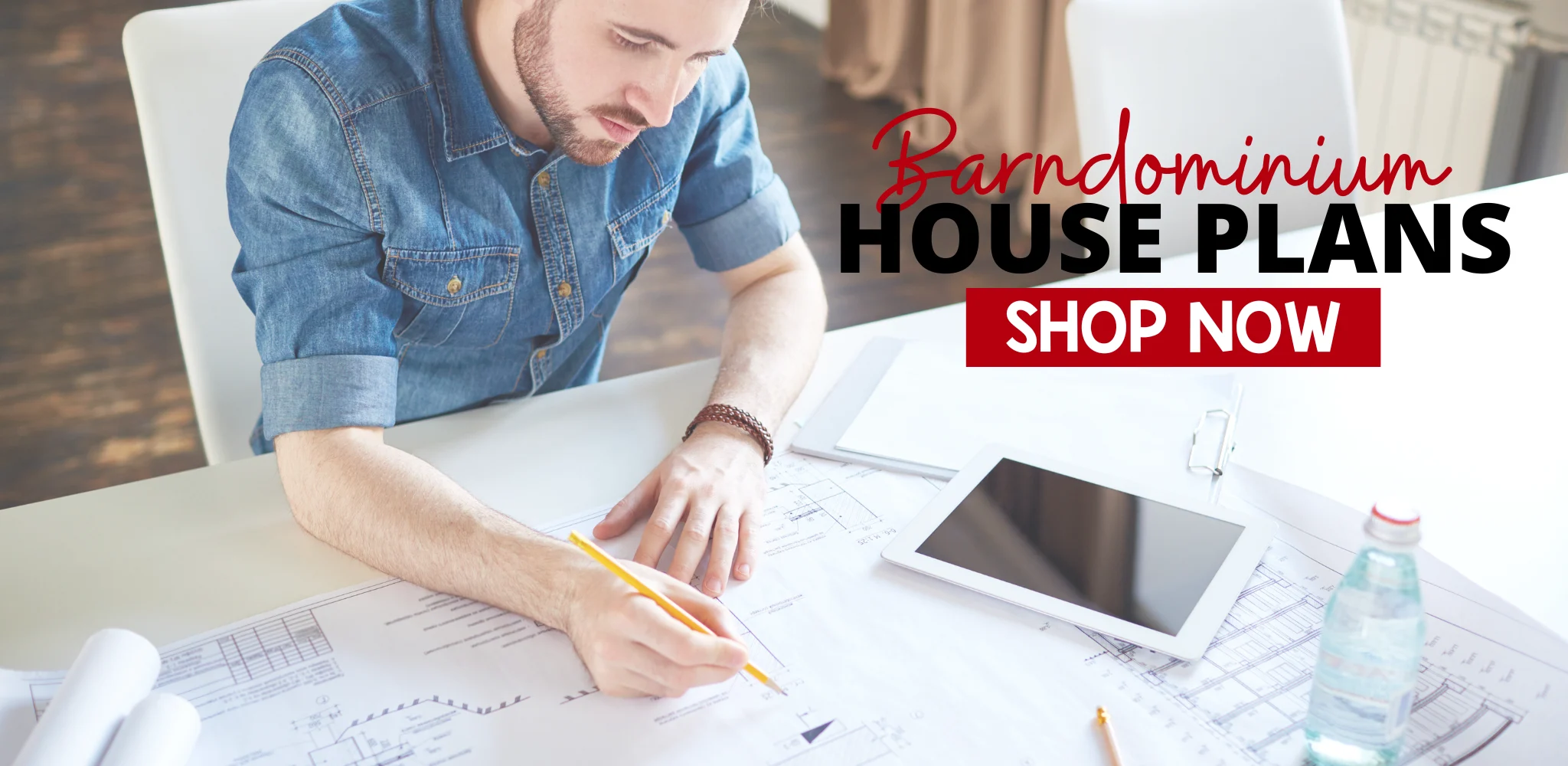 Don't want all the hassle of building a barndominium from the ground up? Then you may want to buy an existing barndominium in Louisiana! With our Barndominiums for Sale Marketplace, you can browse to your state and find a barndominium for sale near you.
The beauty of buying an existing barndominium is that it can be really easy to customize the floor plan to your liking. The previous owners' setup is just a starting point! Also, by buying a barndominium in Louisiana, you bypass the potential troubles of the building process – delays, dealing with contractors and subcontractors, and city or county bureaucrats trying to make your build process a nightmare.
Don't delay – find a barndominium for sale in Louisiana now!
Conclusion
Hopefully after reading this article, you have a good idea of what it takes to build a barndominium in Louisiana. If you would like even more expert advice and unique floor plans and design tips, check out the ebook, Build Your Dream Barndominium by Don Howe.
Michael O'Connor is a seasoned barndominium writer passionate about creating unique and innovative barndominiums. With over 15 years of experience in the construction industry, Michael has established himself as a leading expert in barndominium design and construction.
His work has been featured in several respected publications, including Barndominium Life, where he frequently contributes articles on best practices and emerging trends in the field. Michael's ability to blend traditional techniques with cutting-edge technology and design concepts has earned him a reputation as one of the most knowledgeable writers in the industry.