The housing market is a complicated and perplexing subject for a lot of people. If you have tried to navigate the process of building a home in the past, the odds are that you have had a difficult time. Obtaining financing, finding the right people to work with and the right place to build are all headaches that come with this undertaking. This is especially true when trying to build a custom home from the ground up. If this describes you, then building a barndominium in New York might be the answer.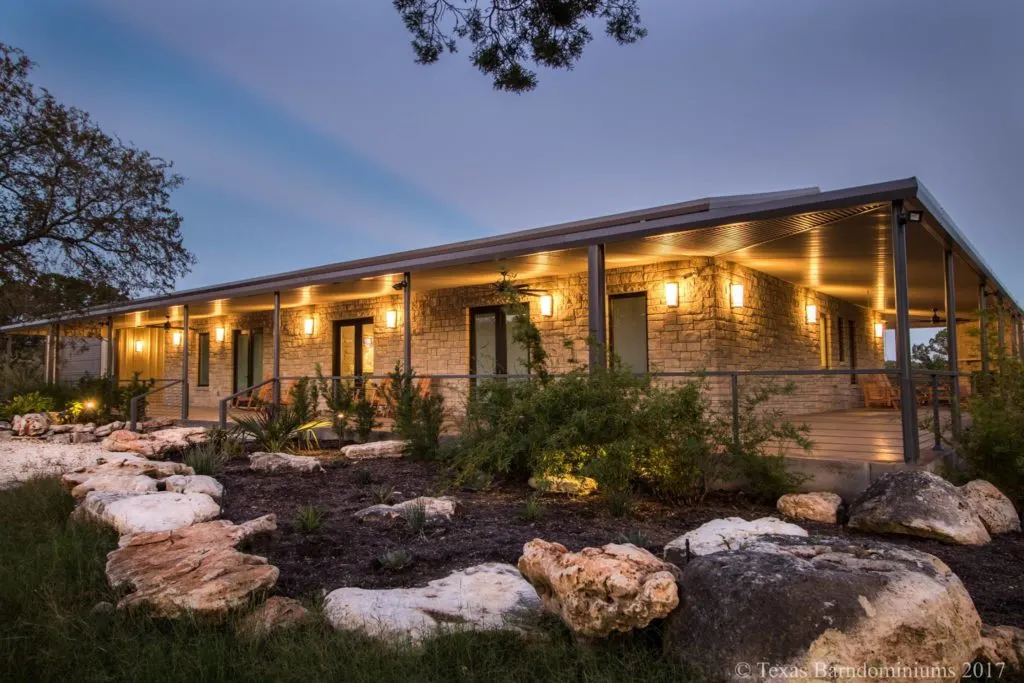 Building a barndominium in New York has a lot of advantages, but as with any large project, it can be hard to know where to start. Luckily for you, we have put together a comprehensive how-to guide on the basics of this challenging but rewarding process. In this guide, you will find some great starting points to help you get on the right track. Armed with this information, you can finally start building your custom dream home.
If you finish reading this guide and would like some more expert information, be sure to take a look at the ebook, Build Your Dream Barndominium by Don Howe. There, you will be able to find floor plans, design ideas and helpful tips that can push you in the right direction.
What Is a Barndominium and What Are Some of the Advantages?
A barndominium is a modern custom home built from the shell of a metal pole structure or pole barn. These structures can be built from scratch or you can use one that is already existing and repurpose it to your specifications. A barndominium in New York is a great way to build a house from the ground up that has everything you want from a home. There are a wide range of floor plans and styles that you can choose from and the interior decorating options are limitless.
One of the biggest advantages of building a barndominium in New York is the price point. Barndominiums are quite a bit cheaper than traditionally built homes. We will cover this in greater detail below, but their easy construction and cheaper materials make them a great option for those who thought that a custom home was far out of their price range.
The other major advantage of a barndominium in New York is that they can be built much quicker. A traditional home may take months or even years to get the initial construction done. A barndominium, however, can usually be up off the ground in a matter of weeks. This is one of the things that contributes to the lower cost. However, it also helps lower the amount of stress and waiting that usually comes with building a home from scratch.
Cost of Building a Barndominium in New York
When you are building a custom home, the cost is generally figured out and measured by the square foot. This allows you to figure out the kind of floor plan that you can afford and the amount of bedrooms, bathrooms and living areas. By figuring out your cost per square foot, you can get an accurate idea of exactly how much house you can afford and what you should be saving for in your budget.
The cost of building a traditional home in New York is somewhere in the ballpark of $360 per square foot. It is important to remember that this price will cover the initial construction of the building itself. It does not include things like appliances, custom countertops, or artisan cabinetry. If you want to include those things in your home, you will have to add some extra money to your budget. This can add up fairly quickly and make your entire home's budget higher than you initially anticipated.
The cost of building a barndominium in New York is $270 per square foot. While this number doesn't exactly feel too much less than the traditional home, it is important to remember that houses are usually at least 2,000 square feet. When this is added up, you can save quite a bit of money from your budget. This extra money can go towards the things you really want for your custom home. Appliances, furniture and electronics are important features in a custom home, and you will want to be able to afford them when the time comes.
Barndominium Builders in New York
You will need to find a construction company to help you with the initial construction of the metal pole structure for your barndominium in New York. This is an important consideration and one that should not be taken lightly. Choosing the right builder could make all the difference when it comes to how easy or difficult this project ends up being. In order to choose the right one, there are a few different things to look for.
One of the important things to look for when choosing a builder for your barndominium in New York is their expertise. Not all builders will have experience with building metal pole structures. It would be in your best interest to find a builder that specializes in this type of project and has a deep well of experience to draw from. This will ensure that you end up with a high-quality end product.
You will also want to look for a builder for your barndominium in New York that has a good reputation and a good relationship with their past clients. There are many places online to find reviews for construction companies. By browsing these reviews, you can get a good idea of how a builder treats its clients and how well they communicate and collaborate. This is an important factor in choosing a builder and one that will pay off in the long run. To help you make your decision and get you started, we have put together a short list of some of the best barndominium builders in New York.
Metal Barn Central
Metal Barn Central tries to be the most high quality provider of metal barns in the United States. They have spent their time specializing in this specific type of structure and have perfected in the process. They have licensed installers and can even provide kits, which we will talk about more below.
Tam Lapp Construction
Tam Lapp Construction prides themselves on being customer friendly and working with you to get the best possible end results. When you deal with them, you are working directly with the owner and this can result in a better line of communication. If you want to work with a builder that is dedicated to your project, they are a great choice.
Fingerlakes Construction
Fingerlakes Construction has been in the business since 1969. Their dedication to the region makes them a wonderful option for those who want to work as locally as possible. If you want a builder who understands the area, they could be the right one for you.
Barndominium Kit Providers in New York
If building a barndominium in New York from scratch doesn't appeal to you, you can also purchase a barndominium kit. Barndominium kits are a great way to get everything you need to build your home in one convenient package. They come with all the materials and can even be built to your exact specifications.
You may still need to hire a builder to put your barndominium kit together, but you will have all the materials at hand. If you do not want to spend time sourcing all your parts, a barndominium kit could be your best option. Getting everything prefabricated all at once might be a major time saver.
Barndominium Financing in New York
Barndominium Financing Request
Community Bank
Community Bank has been working with clients for over 150 years. They have a dedication to agricultural projects that is unparalleled in the industry. If you want to work with a bank that has a huge level of experience, they are a great choice for you.
Farm Credit East
Farm Credit is one of the largest agricultural banks in the world. Their Eastern division services New York and has an understanding of the needs of the people in the area. If having a large company behind your barndominium in New York is important to you, they could be the bank you are looking for.
Where to Find Land for a Barndominium in New York
There are all kinds of places to look for land on which you can build your barndominium in New York. Finding the right piece of land is one of the most important steps in this whole process. It will determine what kind of barndominium you can build and where it will be located.
When searching for a plot of land for your barndominium in New York, be sure to look for one that is zoned and legal for residential use. You will also want to find a plot that is accessible to all utilities. Power, water and mail are important things to have when you are building a home. Checking all these boxes right away will get you started in the right direction.
Barndominium Floor Plans in New York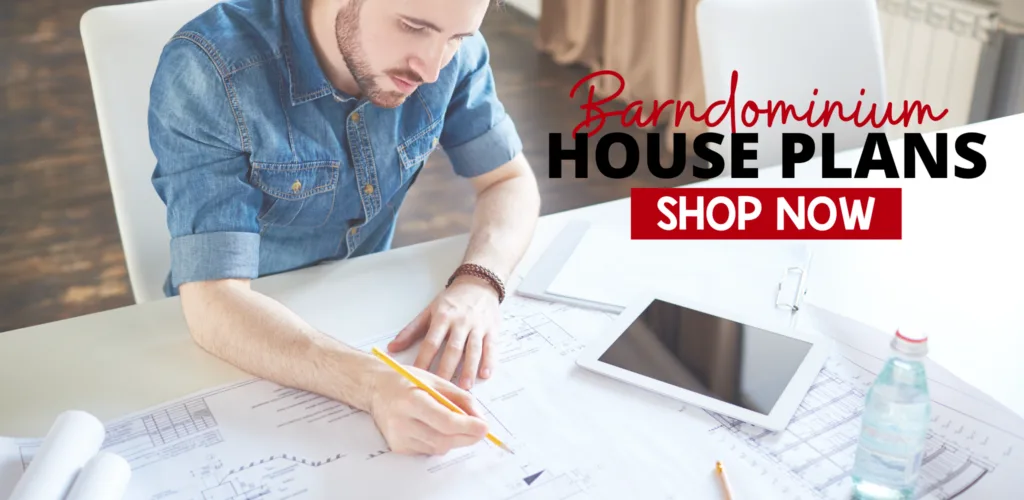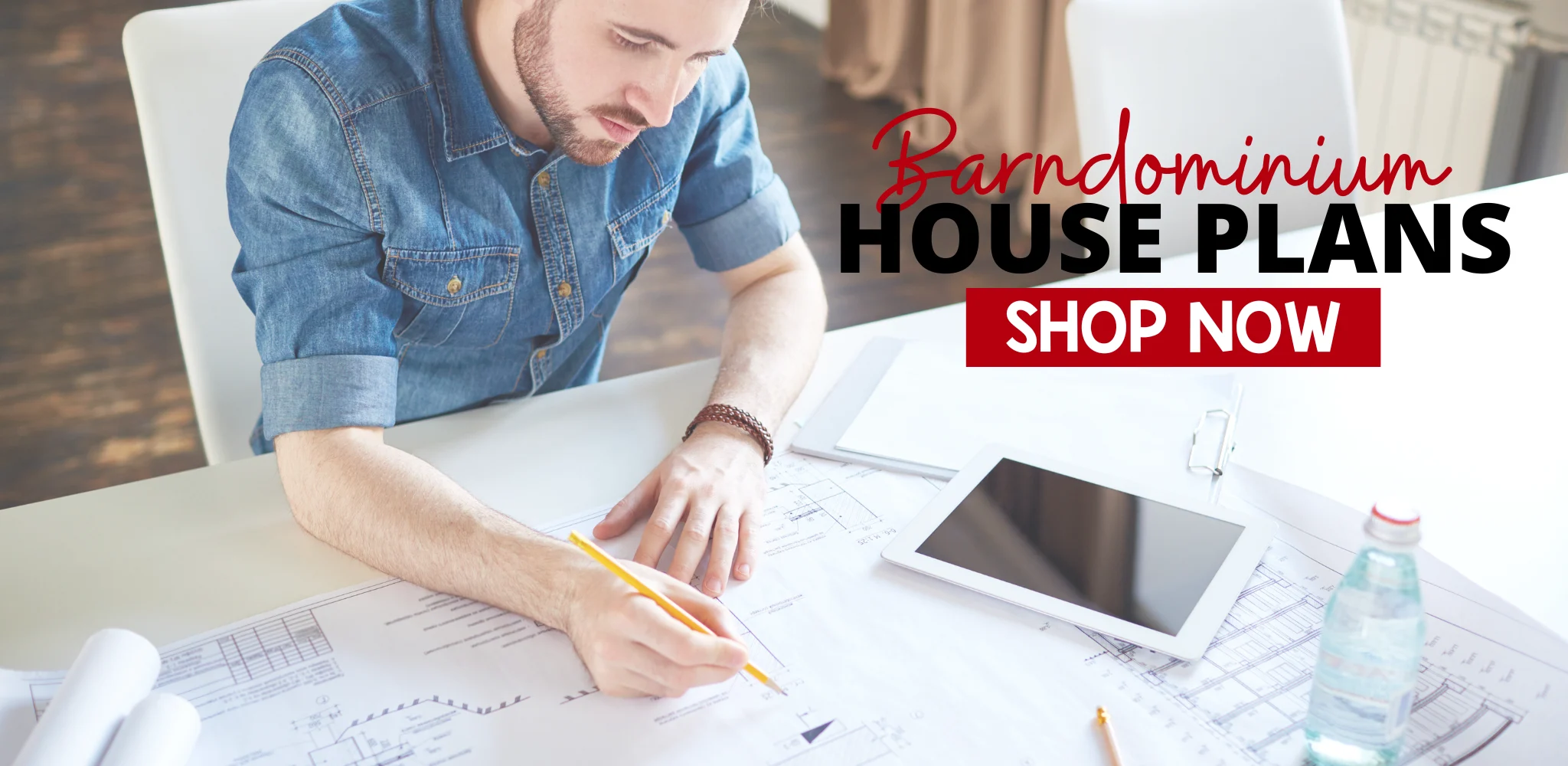 Don't want all the hassle of building a barndominium from the ground up? Then you may want to buy an existing barndominium in New York! With our Barndominiums for Sale Marketplace, you can browse to your state and find a barndominium for sale near you.
The beauty of buying an existing barndominium is that it can be really easy to customize the floor plan to your liking. The previous owners' setup is just a starting point! Also, by buying a barndominium in New York, you bypass the potential troubles of the building process – delays, dealing with contractors and subcontractors, and city or county bureaucrats trying to make your build process a nightmare.
Don't delay – find a barndominium for sale in New York now!
Conclusion
By reading this guide, you now have a good idea of what to look for when starting to build a barndominium in New York. Starting off on the right foot and being armed with the best knowledge is a crucial step in the process. If you would like even more expert advice, be sure to check out the ebook, Build Your Dream Barndominium by Don Howe.
If you would like more guides like this one, check out the rest of BarndominiumLife.com. There, you will find more helpful tips and tricks from the pros. You will also find featured barndominiums, barndominium floor plans, and information on financing and insurance. Knowing as much as you can will help you get the best results for your dream home.
Michael O'Connor is a seasoned barndominium writer passionate about creating unique and innovative barndominiums. With over 15 years of experience in the construction industry, Michael has established himself as a leading expert in barndominium design and construction.
His work has been featured in several respected publications, including Barndominium Life, where he frequently contributes articles on best practices and emerging trends in the field. Michael's ability to blend traditional techniques with cutting-edge technology and design concepts has earned him a reputation as one of the most knowledgeable writers in the industry.