Building a custom home to your exact specifications and wants is one of the most rewarding things you can do as a homeowner. However, the cost and effort it takes to get a project like that going could make it inaccessible for some people. That's why building a barndominium in Montana might be a good option for those who couldn't otherwise afford to build their own traditional home. With the popularization of the alternative housing movement, there has never been a better time to think about other types of homes that you could build for yourself.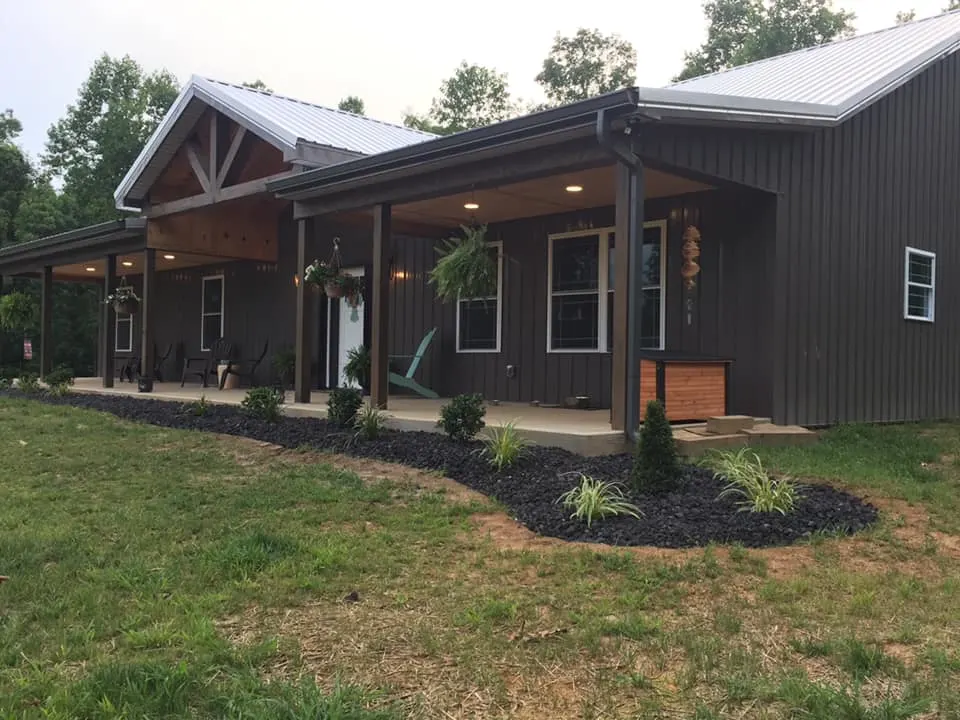 Building a barndominium in Montana is a fantastic project for first time homeowners or people who have hit roadblocks when it comes to home ownership in a traditional sense. The beautiful country home style that can be achieved with a barndo is trendy and fashionable and is easier than ever to accomplish. That's why we have put together this comprehensive guide to building a barndominium in Montana. With it, you can get a good idea of some of the things you will need in order to get this project up off the ground.
If you finish this guide and would like some more in-depth information on the process, as well as some tips and tricks from the pros, be sure to check out the ebook, Build Your Dream Barndominium by Don Howe. There, you will find all kinds of tips and tricks as well as floor plans and design inspiration for your own custom barndominium.
How to Build Your Own Barndominium & 200+ Floor Plans
Get started today with our program "Barndominiums Made Easy: How to Build Your Own Barndominium" and get 200+ barndominium floor plans included!
What Is a Barndominium and What Are Some of the Advantages?
A barndominium is a unique custom home built from the frame of a metal pole structure or pole frame barn. These structures can be built from scratch, from a kit or from an existing structure that has been repurposed. The name is a portmanteau of the words barn and condominium due to their modern, contemporary design that is housed within the rustic frame of the barn structure. Although the design of the framing might be simple, it can be used to create something that is completely unique to you and tailored to your own personal tastes.
One of the major benefits of building a barndominium in Montana is the fact that the cost is so much lower than a traditional home. We will cover this in more detail below, but the initial construction of a barndominium is much cheaper than it is for a traditional wood frame home. This opens up the possibility to a wider range of people with all kinds of financial situations. If you wanted to build your own home but found that it was too cost-prohibitive, a barndominium in Montana could be a great alternative.
The other advantage of a barndo build is that it is a much shorter process. If you are the type of person who likes projects to get up and moving as quickly as possible, this could be a great option for you. Most metal pole structures can be assembled in a matter of weeks as opposed to the months or even years that a wood frame house can take. This is also one of the reasons they are so much cheaper to build. Less time spent working means more money saved in the long run.
Cost of Building a Barndominium in Montana
When you are figuring out how much it will cost to build a home, the best way to go about it is to figure out the price per square foot. This will ensure that you have enough in the budget for the amount of home that you are trying to build. It is difficult to put a number on a house build without knowing how many rooms and how big of an area it will take up. This will help you decide how much land you will need as well as the cost of materials and labor to get the structure up off the ground.
The price for building a traditional home in Montana is around $300 per square foot. This price only takes into account the cost of the initial structure itself. It does not include all the things like furniture and appliances that make building a custom home worth all the trouble. If you want those things, you will have to set aside more money in the budget for after the structure itself is built.
The cost of building a barndominium in Montana is quite a bit less. On average, a barndominium in Montana will cost $205 per square foot. While this $95 difference doesn't seem like a whole lot, it is important to remember that your barndo will likely be at least 2,000 square feet. When that is all added up, you can end up slashing quite a bit from your budget. With this extra money, you can afford all the electronics and furnishings that you want for your custom dream home.
Get a FREE 18 Month Barndominium Planner
There are 39+ steps that must be taken before groundbreaking. Learn them all in this FREE checklist, available for immediate download.
Barndominium Builders in Montana
You will need to hire a builder to get the pole structure for your barndominium in Montana built. However, it can be difficult to know which builder will be right for your specific project. The construction industry is large and varied, and it is easy to make the wrong decision. Luckily, there are quite a few things that you can look for in a builder to make sure they will be a good fit for your barndo project.
You should always look for a builder that has experience in metal pole structures or barndominium builds. Not all construction companies will have hands-on history with this kind of project, so it is important that you find one that does. Finding a builder who specializes in metal frame pole barns could be even better.
You will also want to look for a builder who has a good reputation and a positive history with their previous clients. Construction is a tough business and it is incredibly important that you find a builder who has good interpersonal skills and can deliver the exact end-product you want. Look online for any reviews by a builder's previous clients. If they have had a positive experience with them, the odds are you will as well. To help get you started, we have put together a short list of the best barndominium builders in Montana.
H&H Custom Buildings
H&H Custom Buildings specializes in all types of metal post frame buildings for a wide variety of customers in the Montana area. Not only do they focus on this type of project, but they also understand the intricacies of constructing one for residential purposes like a barndominium in Montana. They could be a great choice if you are looking for an experienced builder.
MQS Barns
MQS Barns will work with you and your budget to create a metal pole barn that fits your specific needs and standards. They understand that not everyone has endless amounts of money available to sink into a barndominium in Montana. Because of this, they are a great choice if you are working within some specific financial parameters.
Montana Post Frame
The main goal for the builders at Montana Post Frame is to foster a relationship with their clients. This means they will be with you every step of the way and make sure that you end up with a finished product you can be happy with. If you want a builder who will work closely with you, they are a great choice.
Barndominium Kit Providers in Montana
For those who do not want to build their barndominium up from nothing, there are barndominium kit providers located all over the country. Barndominium kits are a great way to get everything for your barndo in one large package. If you do not want to source materials for your custom home, a kit could be the answer.
Barndominium kits come pre fabricated and with everything you need to get your post frame structure up and going. You will still need to hire a builder to help you get everything put together, but the process will be a lot easier and everything is made to fit together.
Like this Post? Sign up for our email list!
Be the first to see new posts about the best barndominiums, construction guides, floor plans, and more! Enter your information below to become a BarndominiumLife VIP.
Barndominium Financing in Montana
Barndominium Financing Request
Stockman Bank
Stockman Bank has been helping independent farmers and ranchers with their projects since 1953. They understand the needs of people who are seeking out financing for projects just like yours. If you want to work with a bank that is dedicated to the individual, they are a great choice.
Independence Bank
Independence Bank is focused on the local aspects of farming in Montana. They are committed to the area and know the ins and outs of working on a large-scale project in the state. If you want a bank that is sympathetic to the needs of someone building a barndominium in Montana, they could be a good option.
Where to Find Land for a Barndominium in Montana
Before you can start putting any post frames together, you will have to find a piece of land to build your barndo on. This is one of the most important steps in the entire process. Without a quality parcel of land, you will have a hard time getting your barndominium in Montana built.
The piece of land you buy will have to be financed with a load that is separate from the financing you get for the construction. Any of the above agricultural banks will be able to help you with this. It will also need to be zoned for residential use and accessible to utilities.
Barndominium Floor Plans in Montana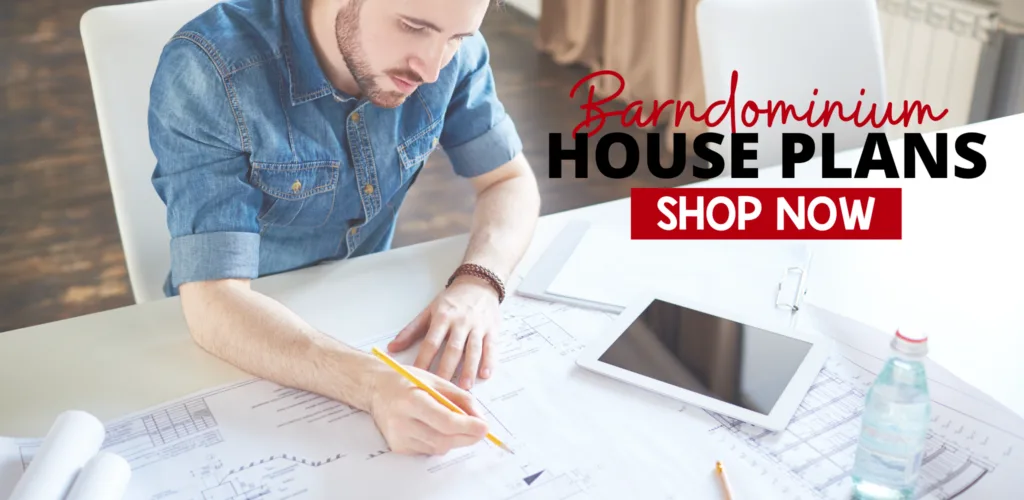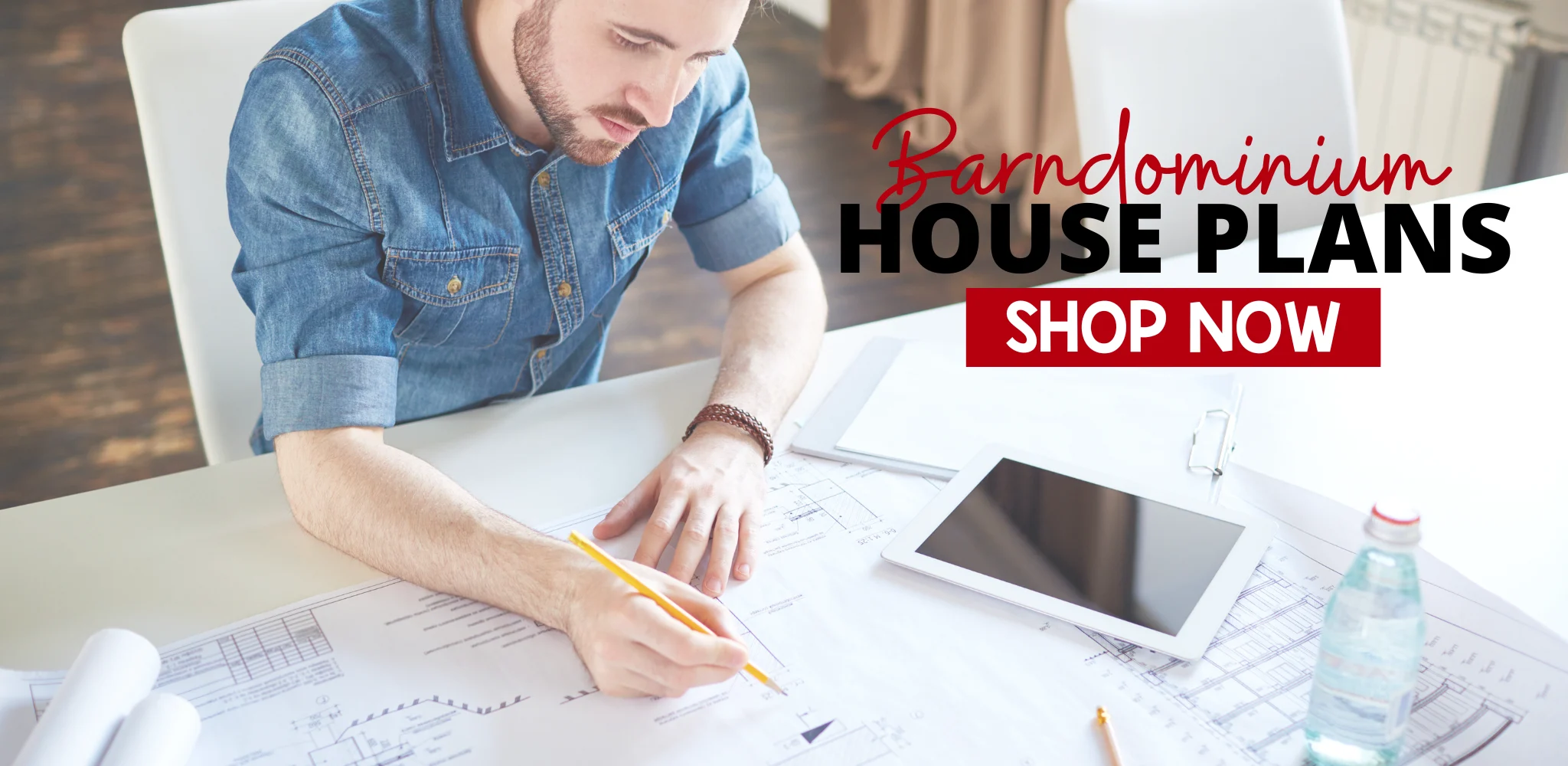 Don't want all the hassle of building a barndominium from the ground up? Then you may want to buy an existing barndominium in Montana! With our Barndominiums for Sale Marketplace, you can browse to your state and find a barndominium for sale near you.
The beauty of buying an existing barndominium is that it can be really easy to customize the floor plan to your liking. The previous owners' setup is just a starting point! Also, by buying a barndominium in Montana, you bypass the potential troubles of the building process – delays, dealing with contractors and subcontractors, and city or county bureaucrats trying to make your build process a nightmare.
Don't delay – find a barndominium for sale in Montana now!
Conclusion
By reading this in-depth guide, you have a good idea of what it takes to build a barndominium in Montana. If you would like some more information, be sure to check out the ebook, Build Your Dream Barndominium by Don Howe. It has more floor plans, design ideas and expert tips to help you realize your dream of building a custom barndo.
How to Build Your Own Barndominium & 200+ Floor Plans
Get started today with our program "Barndominiums Made Easy: How to Build Your Own Barndominium" and get 200+ barndominium floor plans included!
Michael O'Connor is a seasoned barndominium writer passionate about creating unique and innovative barndominiums. With over 15 years of experience in the construction industry, Michael has established himself as a leading expert in barndominium design and construction.
His work has been featured in several respected publications, including Barndominium Life, where he frequently contributes articles on best practices and emerging trends in the field. Michael's ability to blend traditional techniques with cutting-edge technology and design concepts has earned him a reputation as one of the most knowledgeable writers in the industry.