Building a home from scratch is something everyone dreams about at some point in their life. The ability to build something that suits all your needs and is designed specifically for you is an enticing prospect. However, if you have ever looked into what a project like this takes, you may have been put off the idea. That's why building a Tampa FL barndominium is such a great alternative to a traditional home.
Building a barndominium in Florida is a great way to get the home of your dreams without spending a fortune. However, you still have to have all your ducks in a row and be as prepared as possible. To help you get started, we have compiled a complete guide to building a Tampa FL barndominium. With a little bit of preparation and imagination, you can build something that will suit you well for many, many years.
Why Build a Tampa FL Barndominium?
A barndominium is a home built using the shell of a post frame building, which is also sometimes called a pole barn. These buildings use steel poles that are driven into the ground and a concrete slab foundation. They are usually used for agricultural applications like warehouses, barns, and stables. However, with just a little bit of modification, they can be turned into beautiful custom homes that are built to last.
There are all kinds of benefits to building a Tampa FL barndominium but one of the most important is their durability. Because of their all-steel construction, they are incredibly resilient and resistant to weather conditions. They are not susceptible to things like mold, rot, or mildew. In a humid climate like Florida, this can end up saving you thousands of dollars throughout the course of your ownership of the home.
Cost of Building a Tampa FL Barndominium
How much does it cost to build a barndominium in Tampa, FL?
The other major benefit of building a Tampa FL barndominium is the price. For example, building a traditional home in Tampa will cost anywhere between $250,000 and $350,000. However, this will generally only get you the structure of the house and none of the furnishings that make it livable. If you want some of the amazing customizations that make a house a home, you will need more money in your budget.
A ​​Tampa FL barndominium, on the other hand, is going to be quite a bit cheaper. For the most part, you can get one built for somewhere between $129,000 to $148,000. This can leave a lot of extra money in your budget, which you can use for all the custom touches you would want in your home. Things like custom cabinets and countertops can take your home to the next level and make it feel personalized.
Tampa FL Barndominium Builders
The Barndominium People
The company you choose to build your Tampa FL barndominium is incredibly important. The Barndominium People is a company that specializes in homes like these and can make your vision a reality. They build everything on-site so you can be involved in the entire process. This is a great option for people who know exactly what they want and want to make sure it is done right.
Back Forty Building Co.
Back Forty Building Co. is another builder that specializes specifically in barndominiums and shop houses. They have dedicated themselves to this type of home and know the ins and outs of the entire building process. Because of this, they can walk you through everything you need to know and make sure you get what you are looking for. This makes them a great choice for beginners or people who are inexperienced with the home-building process.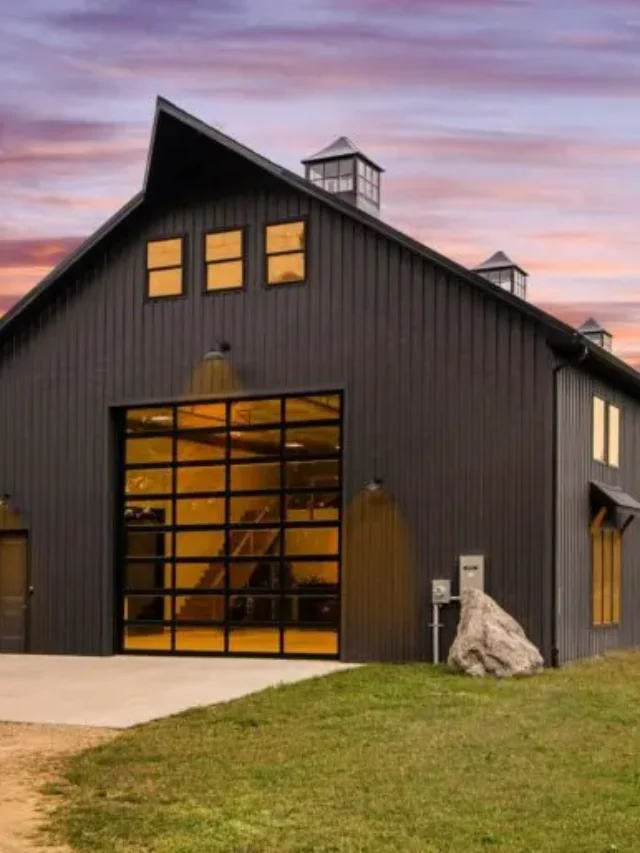 Tampa FL Barndominium Kit Providers
Country Wide Barns
If you decide to build your Tampa FL barndominium with a kit, you need the best provider possible. Country Wide Barns is one of the country's premier manufacturers of barndominium kits. They have a wide variety of options for you and many different designs and layouts. Plus, they can ship directly to your build site, which makes for an incredibly convenient building process.
BuildMax
BuildMax is another large provider of Tampa FL barndominium kits in the United States. They not only offer many different choices for your barndo design, but they also offer lending for the kit itself. This makes them an easy one-stop shop for your kit needs, which is very helpful, especially for newcomers. If you are using a kit, the last thing you want is trouble getting it in the first place.
Barndominium Floor Plans in Tampa, FL
Here are a variety of barndominium floor plans that combine rustic and modern elements for a stylish and distinctive living space.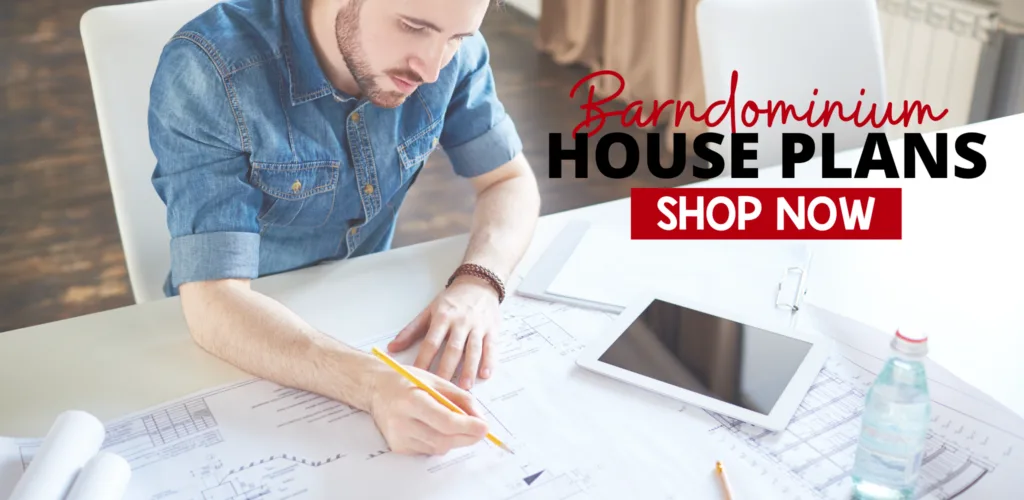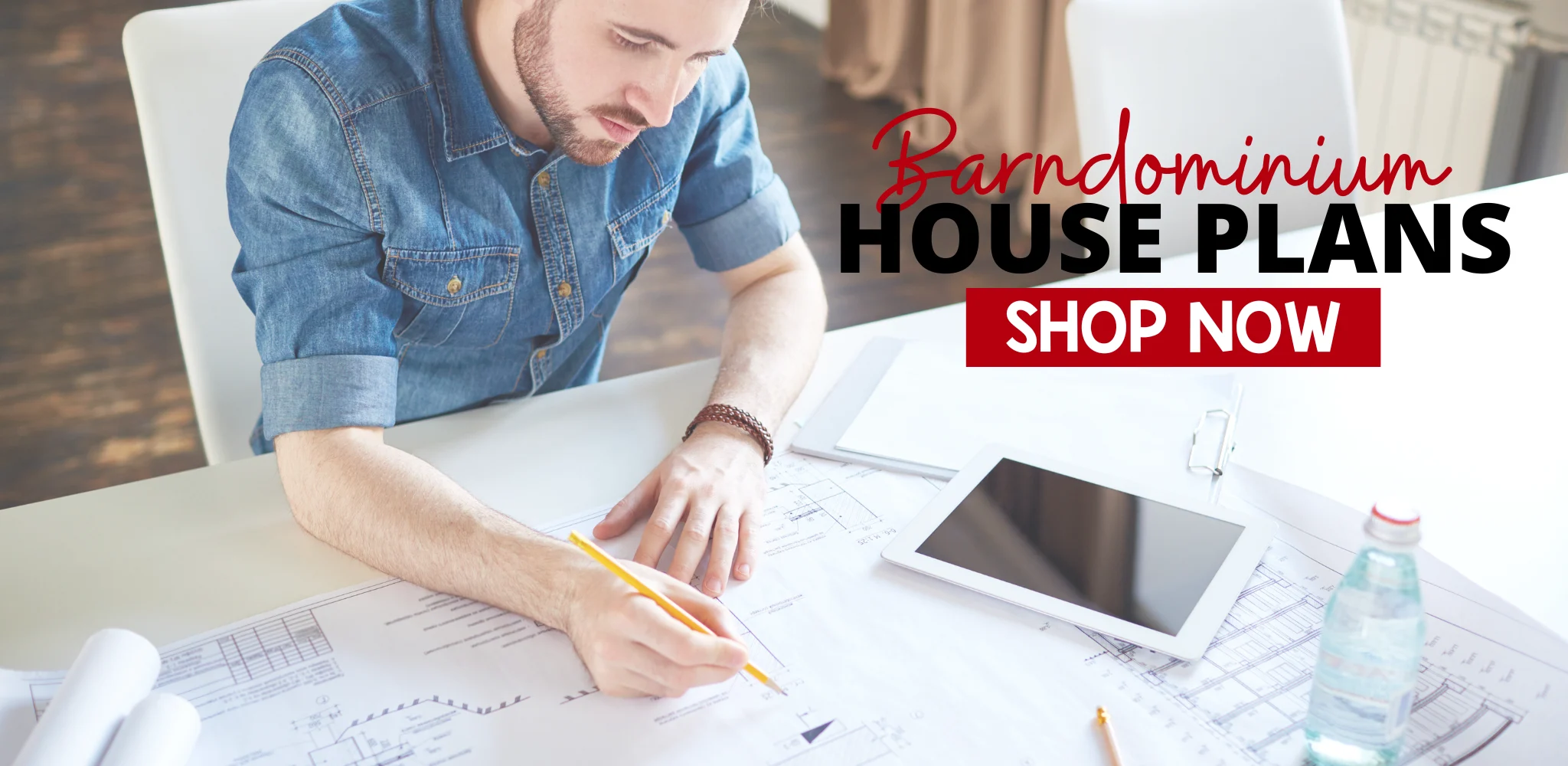 Check out our complete selection of barndominium floor plans here.
Tampa FL Barndominium Financing
Barndominium Financing Request
One of the biggest challenges that comes with building a Tampa FL barndominium is getting the financing you need. While barndominiums are becoming more popular, many banks still don't know what they are. This means that you will have to do some convincing to get the lending you need in order to start your project. Fortunately, being organized and doing some extra work can greatly increase your odds of approval.
Before you start meeting with lenders, be sure to have a detailed construction plan ready to go. This should include things like where your plot of land is, who you are hiring to do the building, and what your timelines look like. This way, you can show the potential lender that you are serious about finishing the project. Any time you can show that you are not a risk, you increase your odds of success.
Tampa FL Barndominium Insurance
Insurance can also be a challenge when building your Tampa FL barndominium. Just like with getting your loan, your insurance company might not have a pre-made policy that is ready to go. Because of this, you will have to do some excellent record-keeping during the building process.
As you build your home, be sure to keep track of all your spending and everything you buy for the project. Then, once it is done, get the home evaluated by a professional home appraiser. You can then use this information to get a policy that suits your home and your needs. Having good insurance coverage can give you peace of mind for many years to come.
Conclusion
Building a Tampa FL barndominium is a great way to get the home you have been dreaming of. With enough planning and a little bit of creativity, you can create something truly beautiful. By knowing what you can expect from the process, your home will be exactly what you and your family need.
If you would like more guides like this one, check out the rest of BarndominiumLife.com. There, you will find more helpful tips and tricks from the pros. You will also find featured barndominiums, barndominium floor plans, and information on financing and insurance. Knowing as much as you can will help you get the best results for your dream home.
Michael O'Connor is a seasoned barndominium writer passionate about creating unique and innovative barndominiums. With over 15 years of experience in the construction industry, Michael has established himself as a leading expert in barndominium design and construction.
His work has been featured in several respected publications, including Barndominium Life, where he frequently contributes articles on best practices and emerging trends in the field. Michael's ability to blend traditional techniques with cutting-edge technology and design concepts has earned him a reputation as one of the most knowledgeable writers in the industry.