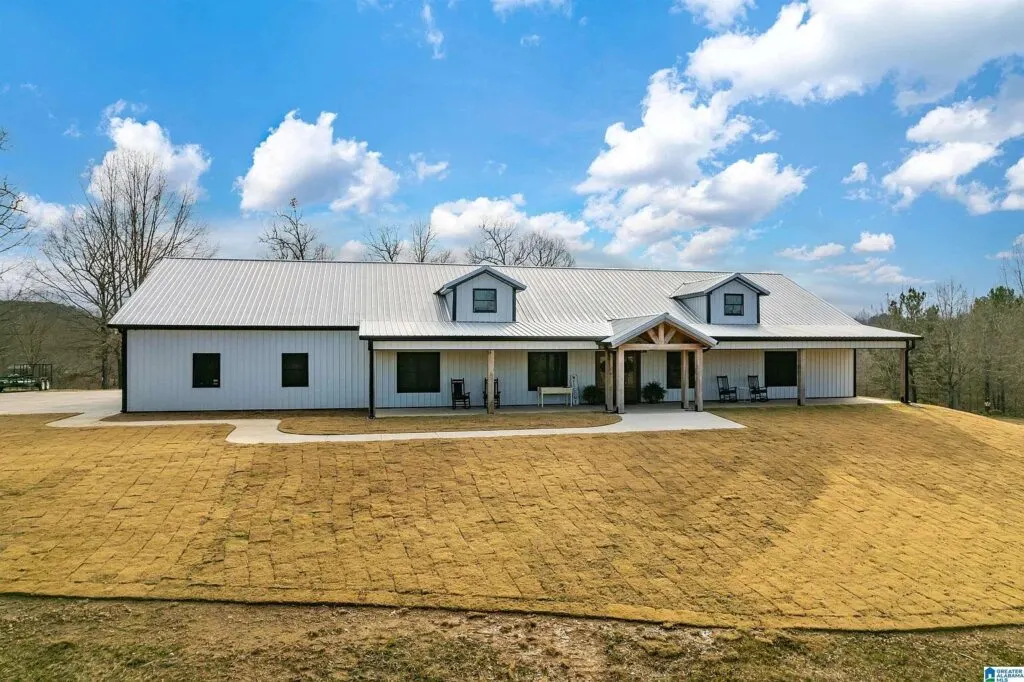 If you've always dreamed of building your own rural homestead in the Midwest, then a pole barn home in Iowa may be just what you are looking for. Inspired by classic timber barns with vaulted ceilings and airy interiors, pole barn homes are an attractive and customizable option for many homeowners. They're also a great way to achieve an authentically rustic home while keeping costs down. Read on to learn about building a pole barn home in Iowa, from the various benefits they offer to expert advice on finding a builder and creditors to help with the build.
How to Build Your Own Barndominium & 200+ Floor Plans
Get started today with our program "Barndominiums Made Easy: How to Build Your Own Barndominium" and get 200+ barndominium floor plans included!
What is a pole barn home and what are its advantages?
Pole barn homes are constructed around a post frame, much like a barndominium. This self-supporting design allows for spacious rooms that aren't restricted by chunky load-bearing walls, plus a much quicker build than a classic brick-and-mortar property.
One major difference between pole barn homes and barndos, however, is that the former is built using treated timber instead of steel. This comes with a range of benefits, including lower material costs, increased natural insulation, and a more traditional finish than a metal home.
If you choose to build a pole barn home in Iowa, you'll also have the added advantage of being able to forego a concrete foundation. Unlike barndominiums, pole barns are rooted into the ground by their posts to hold the structure in place. As well as saving you money, this can also prevent issues with freeze-thaw cracking your foundation after a long, chilly winter.
Why you might want to build a pole barn home in Iowa
With strong agricultural roots, Iowa is known as the "Food Capital of the World." In fact, 60% of the state is covered by crops, and another third by grasslands. As such, Iowa is mainly rural, with a distinct landscape of prairies, wetlands, and forests, plus large lakes and hills to the north. There are also several ski resorts that prove popular during the snowy months.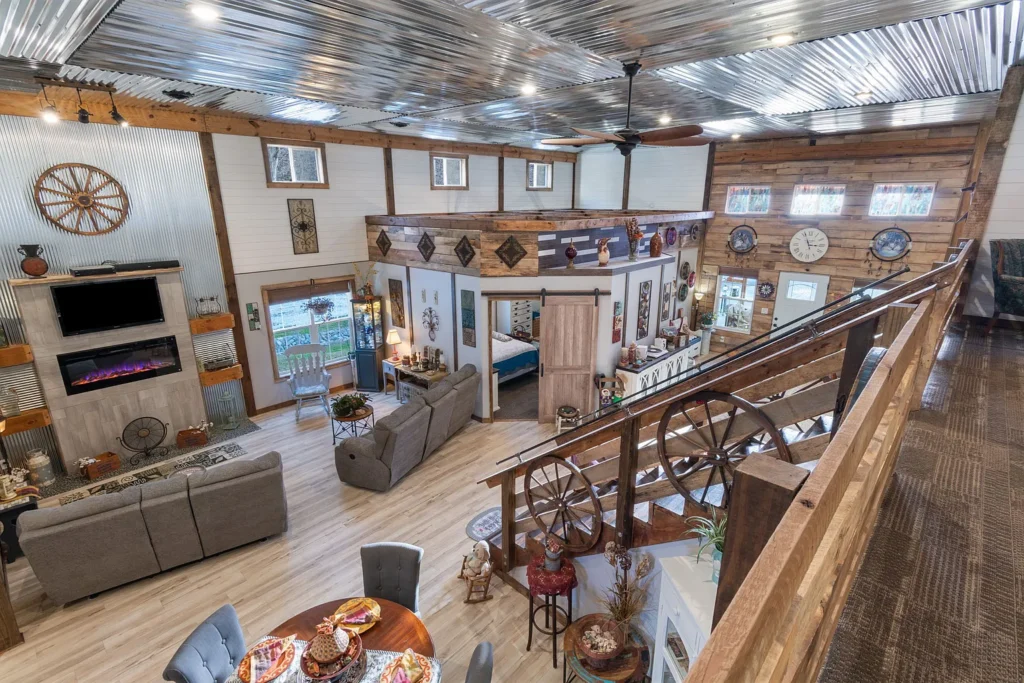 With that in mind, anyone moving to one of Iowa's small, outlying towns can look forward to a slower pace of life close to nature. Alternatively, the state's capital city Des Moines has a thriving population, diverse jobs market, and many things to do. From botanic gardens and museums to a large university and renowned State Fair, you'll never get bored here.
Plus, no matter where you build a pole barn home in Iowa, you'll benefit from the state's low cost of living. At around 10-15% less than the national average, it certainly adds to its appeal!
How much does a pole barn home in Iowa cost?
One of the most common questions when building a pole barn is how much does a pole barn cost?
If all of the above sounds good to you, then you're probably wondering how much a pole barn in Iowa costs. In that case, you'll be pleased to hear the answer is not all that much!
According to a recent report, traditional properties built to an excellent standard cost around $95-147 per square foot, while higher-spec homes start at roughly $200. While this is pretty affordable in the grand scheme of things, pole barn homes in Iowa are even cheaper.
On average, pole barn homes cost between $15-35 per square foot and can be built in less than half the time of a brick-and-mortar house. They also don't necessarily need a concrete foundation, which can cost more than $5000, depending on the size of your property.
Of course, you'll need to know the cost of finishing out your home and the price of the land to that figure. But even then, pole barns win out in terms of affordability. You can save more by opting for one of Iowa's least expensive areas, like Fort Madison, Burlington, or Sioux City.
Discover more tips for keeping your home build project on a budget on our blog.
Pole barn home builders in Iowa
One of the biggest decisions you will have to make while building a pole barn home in Iowa is who will build it for you. There are many construction companies all over the country, but not all of them will be suited for this type of build. It can be difficult to find the builder that is going to give you the best possible finished product and make the process easy and rewarding. However, there are factors you can look for that can help you decide whether or not a builder will be up to the job.
One of the most important things to look for in a builder is their experience. Many construction companies have experience in all kinds of aspects of the industry. However, you are going to want to find a builder that has worked with steel buildings and metal pole structures before. Even better, you should find a company that specializes in this type of structure. By doing this, you can be sure that they know the ins and outs of this type of building, as well as what pitfalls to try and avoid. This knowledge is incredibly important and could end up saving you time and money.
One of the other important things to look for in a builder is their reputation. There are many places online where you can find reviews of construction companies by former clients. There, you will be able to find out if they were able to deliver a quality product and if the client found them helpful.
It can be difficult to sort through all the different construction companies in the state to find one for your pole barn home. That's why we have put together a list of the best pole barn builders in Iowa.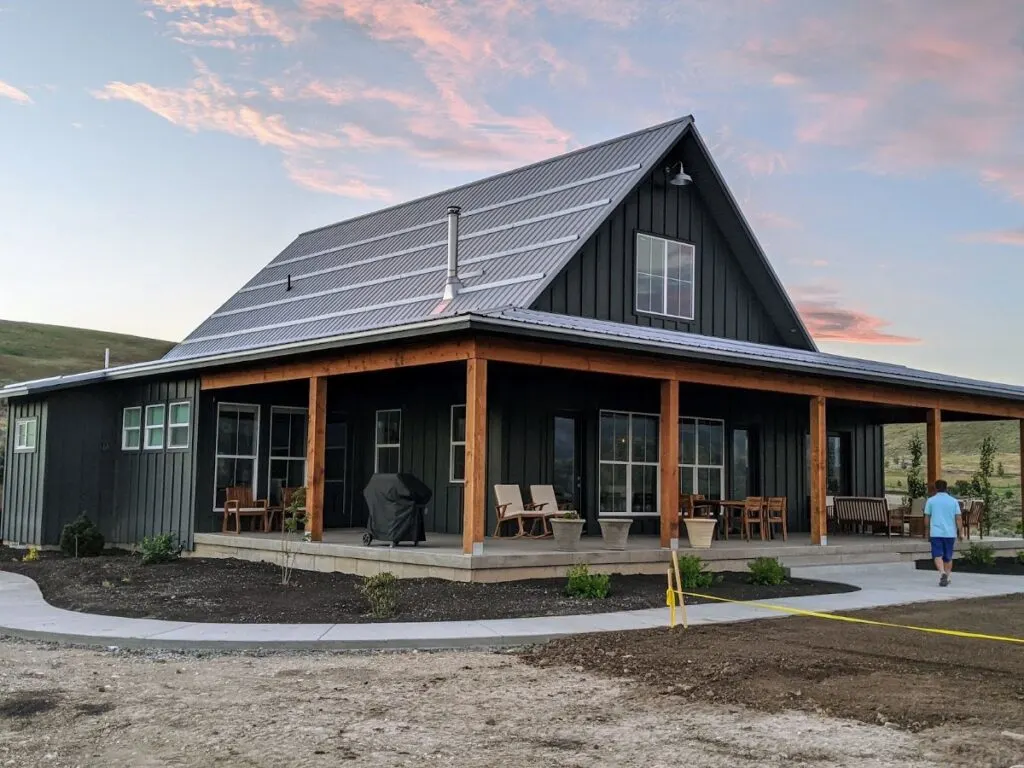 Eastern Iowa Building Inc
Founded in 2003, Eastern Iowa Building Inc is an award-winning builder based in Fairfax. The company works in partnership with local supplier Lester Buildings, who create custom pre-engineered wood frames for residential and agricultural buildings. Several colors are available, and their design team will draw up 3D plans to bring your home to life. This will be used to inform the construction team and allows you to make changes.
Greiner Buildings
A fellow award-winning building business, Greiner Buildings has its roots back in the 1980s. Having grown each year since then, it now boasts 4 offices across two states – Illinois and Iowa. Pole barn buildings are their specialty, and each one is made using full Glu-Lam wood posts by RigidFly for stronger, waterproof posts and beams that last. Their experienced team can also source and install windows, doors, and insulation as required.
Big Timber Barn Company
Whether you're after a small homestead barn, a two-story gambrel barn, or even a quirky round barn, the Big Timber Barn Company can help. Working out of Pella, they have honed a unique post and beam frame design and created spacious homes for over three decades. Choose from bespoke properties constructed by their carpentry team, or opt for a tried and tested kit. Sold on a supply-only basis, this gives you a chance to build your home yourself.
If you decide to go the DIY route, check out our fool-proof program with tips and tricks to ensure your pole barn home in Iowa is a success. The list of common blunders and how to avoid them is especially useful, and could save you time and money in the long run! You can even look into a pole barn kit!
Barndominium Kit Providers in Iowa
Get Free Barndominium Kit Quotes NOW!
If building a metal pole structure from the ground up isn't going to suit you, there are also many pole barn home kit providers all over the country. A kit provider could be a great choice for building a pole barn home in Iowa since they come pre fabricated and include everything you need. This makes them perfect for people who might be a little nervous about the construction process.
Pole barn kits are a good option because they take out some of the guesswork that comes with this big of a project. They come with all the materials and can be designed to your exact specifications. If you are interested in keeping the barrier to entry low, they could be the best choice for you.
Like this Post? Sign up for our email list!
Be the first to see new posts about the best barndominiums, construction guides, floor plans, and more! Enter your information below to become a BarndominiumLife VIP.
Pole Barn Home Floor Plans in Iowa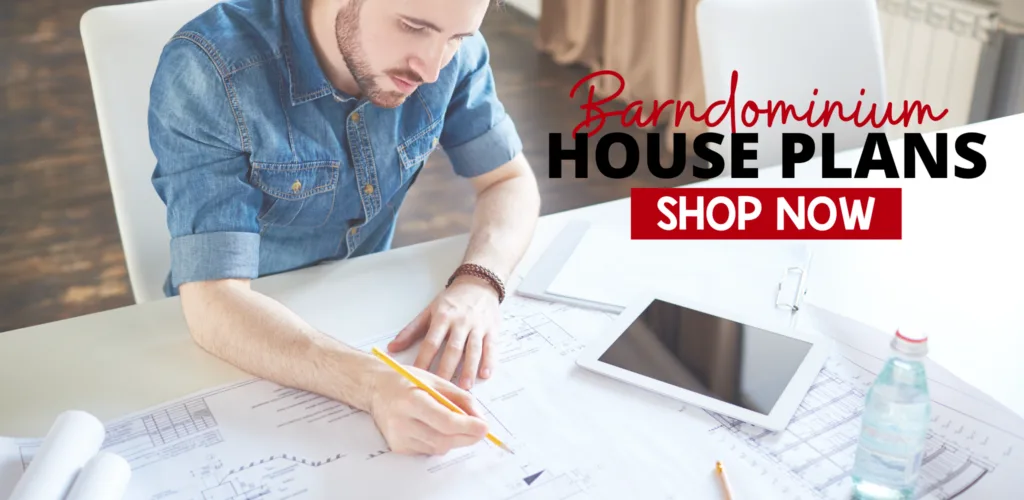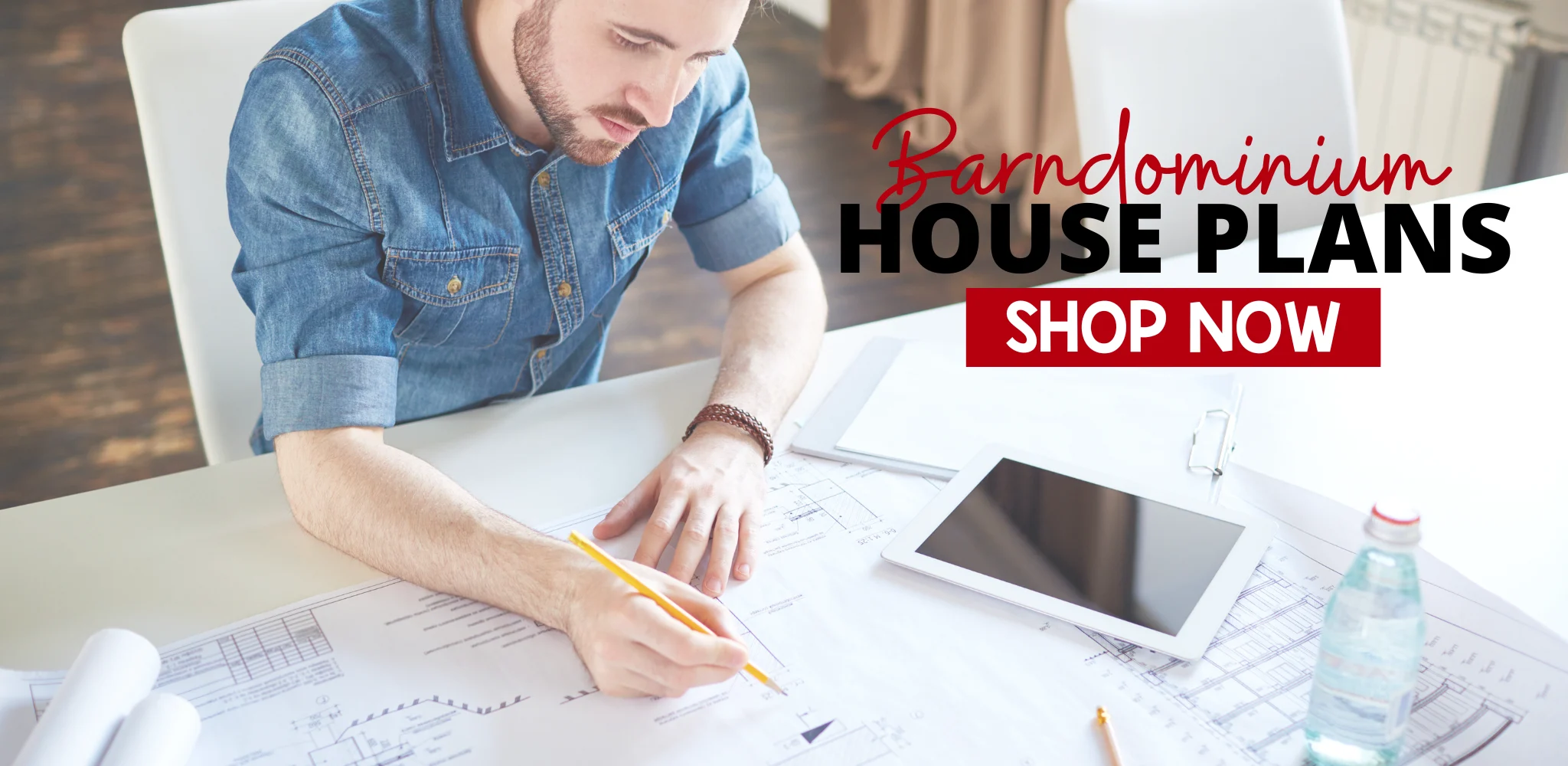 Ways to Finance a pole barn home in Iowa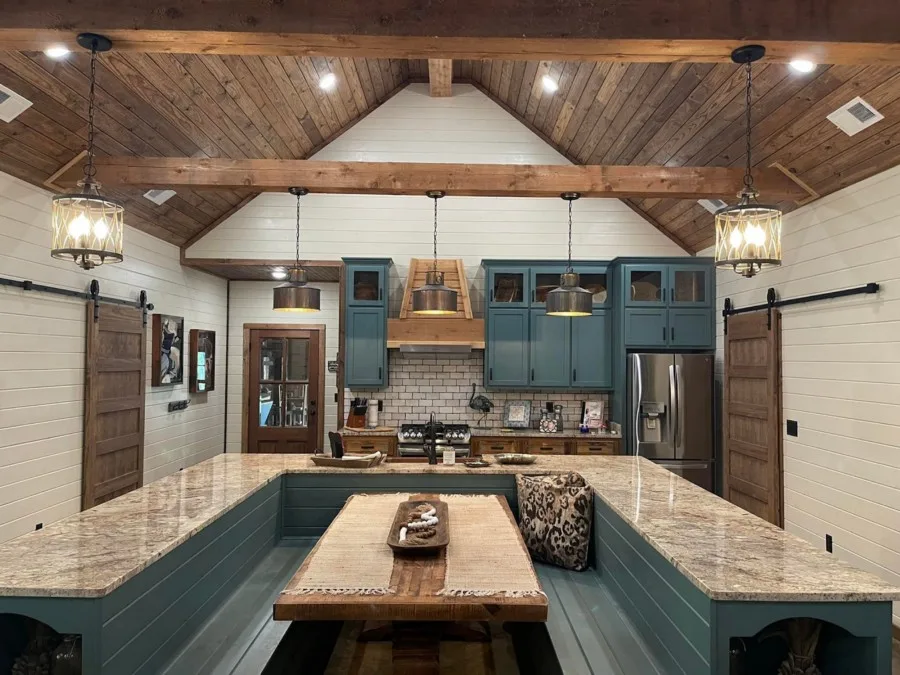 One of the best resources for getting barndominium financing is by using BarndominiumLoans.com. They are a quote service that takes down your information and works behind-the-scenes with vetted lenders who are best for your location and financial situation.
Whether you have a perfect credit score or a subpar one, and whether you're located in South Carolina or South Dakota, you can submit your information to get a quote within 24-48 hours.
Barndominium Financing Request
It is possible to get financing for your pole barn home; whether you need help with financing the cost of the land, the build itself, or both, there are several places you can find support. Low-income families, for instance, may be eligible for a USDA rural home loan. Or, if you own a farm in central or eastern Iowa, you could look into a real estate loan from Lincoln Savings Bank to add a new property to your land.
However, if you don't meet these criteria and you're just starting out, Barndominium Loans is the safest bet. With access to the best mortgages and loans for alternative home builds, you can get the credit you need without struggling to explain your project to an inexperienced lender. Take a look at their website for more information and to check your eligibility for free.
How to source insurance for a pole barn home
You will want to have insurance for your pole barn home.
Finally, when constructing a pole barn home in Iowa, it is paramount that you get it insured. Located on the northern edge of Tornado Alley, the state is no stranger to extreme weather. And while you can shore up your home against strong winds, it's better to be safe than sorry.
The difficulty is that, just like standard lenders, many insurers won't know how to value your property in order to provide adequate coverage correctly. To avoid this problem, you'll need to speak to an experienced appraiser – preferably one who has valued alternative homes previously – and show them proof of everything you've spent on the build. This way, you'll have a more accurate figure to take to your insurance company and arrange the best policy.
Don't want all the hassle of building a pole barn home from the ground up? Then you may want to buy an existing pole barn home in Iowa! With our Pole Barn Home for Sale Marketplace, you can browse to your state and find a pole barn home for sale near you.
The beauty of buying an existing pole barn home is that it can be really easy to customize the floor plan to your liking. The previous owners' setup is just a starting point! Also, by buying a pole barn home in Iowa, you bypass the potential troubles of the building process – delays, dealing with contractors and subcontractors, and city or county bureaucrats trying to make your build process a nightmare.
Don't delay – find a pole barn home for sale in Iowa now!
Conclusion
Ready to learn more about building your dream pole barn? Be sure to check out how to insulate your pole barn, unique pole barn storage ideas to help maximize the space you have, as well as great pole barn front porch ideas that boost curb appeal to a whole new level. Get started designing your own pole barn with the best pole barn software to start turning your dreams into a reality!
If you would like more guides like this one, check out the rest of BarndominiumLife.com. There, you will find more helpful tips and tricks from the pros. You will also find featured barndominiums, barndominium floor plans, and information on financing and insurance. Knowing as much as you can will help you get the best results for your dream home.
Like this Post? Sign up for our email list!
Be the first to see new posts about the best barndominiums, construction guides, floor plans, and more! Enter your information below to become a BarndominiumLife VIP.
Rachel Dawson is an accomplished writer with a passion for all things barndominiums. With over a decade of experience in the industry, Rachel has established herself as one of the leading authorities on the subject of barndominium design and lifestyle.
Her work has been featured in numerous publications, including Barndominium Life, where she regularly contributes articles on a wide range of topics, from design trends and tips to the unique challenges and rewards of living in a barndominium. Rachel's ability to write with both authority and accessibility has earned her a loyal following among readers and enthusiasts alike.
Her commitment to excellence and her unwavering dedication to the barndominium lifestyle make her a true asset to the Barndominium Life community.