Building your own home can be an exciting and rewarding prospect. Who hasn't dreamed of designing their perfect custom home? If this is you, the answer may lie in building a barndominium in Missouri. Barndominiums are relatively inexpensive, unique, and incredibly personal to the homeowner. However, the prospect of building your own home can be intimidating. That's why we have put together this guide to help you on your journey to building a barndominium in Missouri.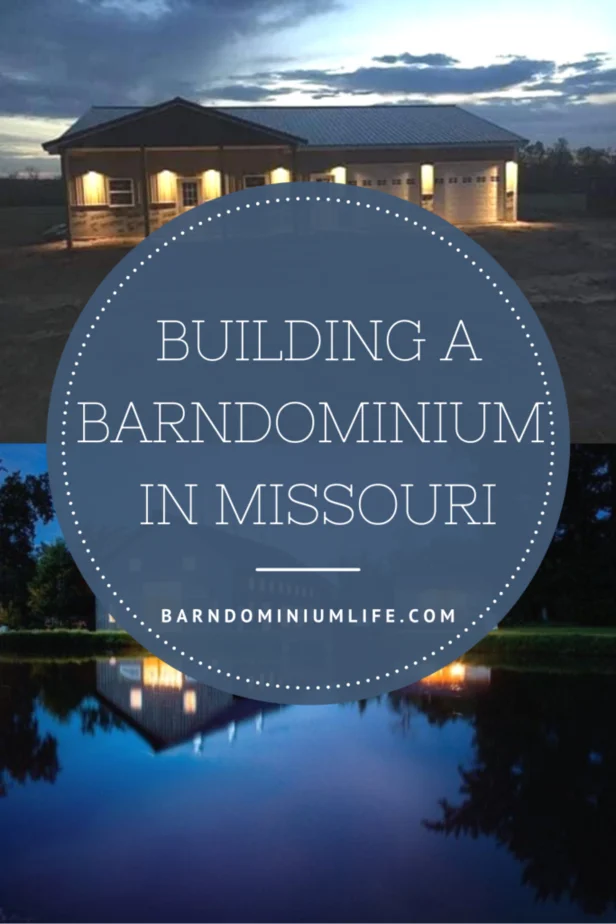 Building a custom home is challenging no matter where you plan to do it. Each state will be different and have its own requirements for building a residential structure. By understanding all the different factors that come into play when starting a project like this, you can be as prepared as possible. Building a barndominium in Missouri is a gratifying process and being armed with knowledge can help make the entire build run smoothly.
If, after reading this article, you would like more information on building a home that will be uniquely yours, check out the ebook, Build Your Dream Barndominium by Don Howe. It has tons of tips and exciting ideas that can inspire you and get you moving towards your goals of a custom barndominium.
What Is a Missouri Barndominium and What Are Some of the Advantages?
A barndominium is a home built out of a new or already existing barn or metal pole structure. They are framed and wired just like a traditional home on the inside, but with a large, open floor plan that can be customized to your specifications. This makes them a great choice for creative home designers and interior decorators.
Since barndominiums are usually built out of metal structures, they are incredibly durable and able to withstand all kinds of inclimate weather. The metal siding used for the exterior structure is also easy to maintain and clean, and works well in all kinds of colors.
By utilizing this raw material, barndos are able to work well in wind, snow, ice and heat. Coupled with the wide varieties of colors you can use, this makes them both functional and fashionable, appealing to many different types of people.
If you are a first-time home builder, building a barndominium in Missouri could be a great choice. The process is relatively simple compared to a traditionally constructed home and might be a good way to learn about the journey of building a custom home.
If you are interested in architecture, design, or construction, this is a great way to take your passions and make something worthwhile and impressive. It also has the added benefit of providing shelter and a bit of the country life for years to come.
One of the main advantages of building a barndominium in Missouri is the cost. Barndos are fairly inexpensive compared to a home that has been laid on a foundation and framed up with 2x4s. Since the outer shell can easily be built from scratch or from a barndominium kit, it can save money on both materials and time. These are things that can add up in a traditional construction project, and a barndominium is a great way to mitigate some of these costs.
Cost of Building a Barndominium in Missouri
Barndominiums are an accessible home building project for a number of reasons, but the main one is the cost. They require much less work and fewer materials, which is a huge advantage on any big project. Because of this, someone who might not otherwise be able to build the custom home of their dreams could potentially make it happen with a barndominium in Missouri.
When planning and budgeting to build a home, the cost is usually amortized out by the square foot. This allows the future homeowner and designer to make decisions regarding the floor plan, the amount of rooms, and how many amenities the home can have. Being able to pay for more square footage means that you will have more space for the things that make a house a home.
The cost of building a traditional home in Missouri is between $260 and $400 per square foot. This can lead to compromising on size and extra features that you otherwise would have wanted to include in your design. There is no point in building your own home if you can't get the size and custom touches that you really want.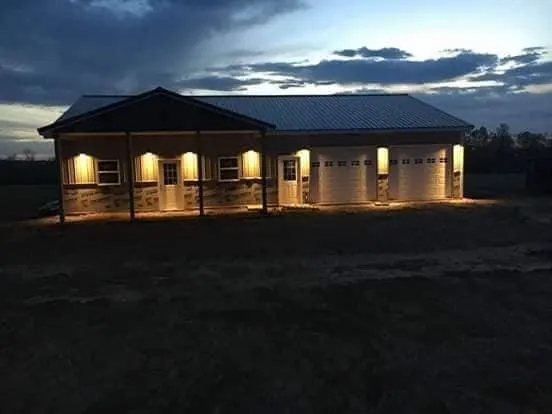 Conversely, building a barndominium in Missouri is decidedly cheaper. They tend to be between $200 and $240 per square foot which is just about a third of the cost. With the extra money you are saving on initial construction, you can get the extra design features, countertops, cabinets, and other amenities that make building your own home a worthy endeavor.
Barndominium Builders in Missouri
When considering all the different factors that come into play when building a barndominium in Missouri, one thing you will want to think about is who will build it. It is one of the most important aspects of a barndominium build, and with so many options, it can be difficult to make the right choice.
There are many things to look for when searching for someone to build your barndominium in Missouri. One of the most important components at play is their reputation. Picking a builder who has a proven record of honesty and integrity will make all the difference in your project. It can make or break your barndo build and it is best to pick someone who has a good relationship with previous clients.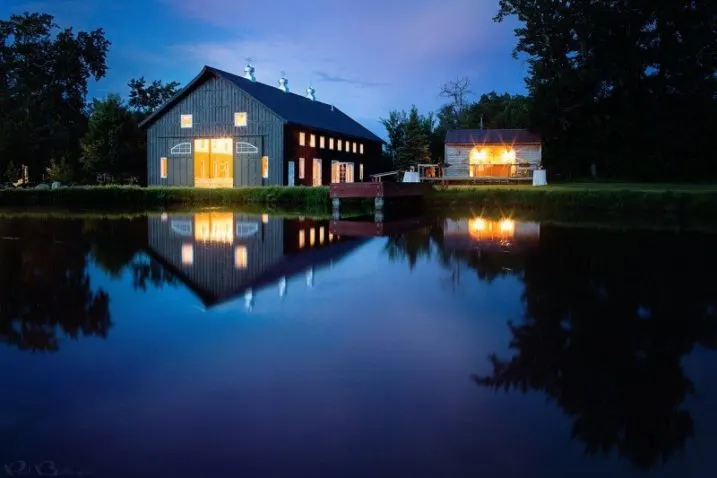 Their experience is another important deciding factor. It is best to go with a builder who has worked in metal building construction before. It is even more preferable if it is something that they specialize in. This will make the project go smoothly and ensure that there won't be any snags along the way that slow down construction.
Finding the right builder for your barndominium in Missouri can be difficult. There are a lot of contractors out there and knowing who is honest and has a proven track record is hard to recognize. Luckily, we have put together a list of the best barndominium builders in Missouri.
Worldwide Steel Buildings
Since 1983, Worldwide Steel Buildings has been building metal structures of all kinds for a wide variety of clients. They manufacture all their own parts and have their own factory which focuses on making high-quality hardware for barns and other metal buildings. Their attention to detail and dedication to quality is what makes them uniquely qualified for building your barndominium in Missouri.
CKR Pole Buildings
The builders at CKR Pole Buildings are craftsmen of the highest caliber. They have been working with clients to build metal barns and other structures for nearly 20 years, and their experience comes through in the final product. They also work quickly, with a turnaround time that can come to as little as 2 weeks. This makes them a great choice if you are anxious to get your barndominium in Missouri built so you can start designing.
J.C. Pole Barns
J.C. Pole Barns has built barns and other metal structures all over the United States. Most of their business comes from referrals from previous customers. This means that they have a high rate of satisfaction when it comes to their previous clients. As discussed above, this is one of the most important factors that comes into play when looking for a builder for your barndominium in Missouri.
Barndominium Kit Providers in Missouri
If you are not interested in hiring someone to build your barndominium from scratch, you have other options. One of these is to order a prefabricated barndominium kit. There are a great deal of barndominium kit providers all across the country, and they can help you pick out a design and floor plan that will be both easy to put together, and designed to fit your needs.
One of the major benefits of ordering a barndominium kit is that they will come prefabricated. This means that the kit will include everything you need to get your metal structure up so you can start building your home. This way, you will not have to worry about whether or not you have everything you need on hand. The kit will also include detailed instructions that will help you through the process.
One of the other benefits of ordering a barndominium kit is that you can put it together yourself if you are so inclined. This can help save money on labor and other hidden costs that come with building a structure from scratch. If you are someone who loves making things and working with your hands, this could be a great opportunity for you to put that passion into action.
Barndominium Financing in Missouri
Barndominium Financing Request
FCS Financial
For over 100 years, FCS Financial has been working with people to make their dreams come true. Their dedication to agricultural construction projects is what has kept them in business for so long, and they specialize in specifically working with customers in the rural Missouri area.
Freedom Bank
Freedom Bank has been in business since 1998, and since then, they have had an unparalleled focus on community. If you are interested in working with a bank that understands the ins and outs of this kind of agricultural project, as well as what it means to build a home, they could be a great choice.
Where to Find Land for a Barndominium in Missouri
One of the most interesting and exciting aspects of building a barndominium in Missouri is finding a piece of land. Getting the right piece of land will set the tone for the rest of your barndominium build as well as for the duration of your life in your new home.
You will have to procure a loan for your land, just like you will for the construction. Any of the agricultural banks we have listed above will be more than happy to help you with this. There are also a great deal of listing websites that will aggregate pieces of land for sale and make the search that much easier for you.
Barndominium Floor Plans in Missouri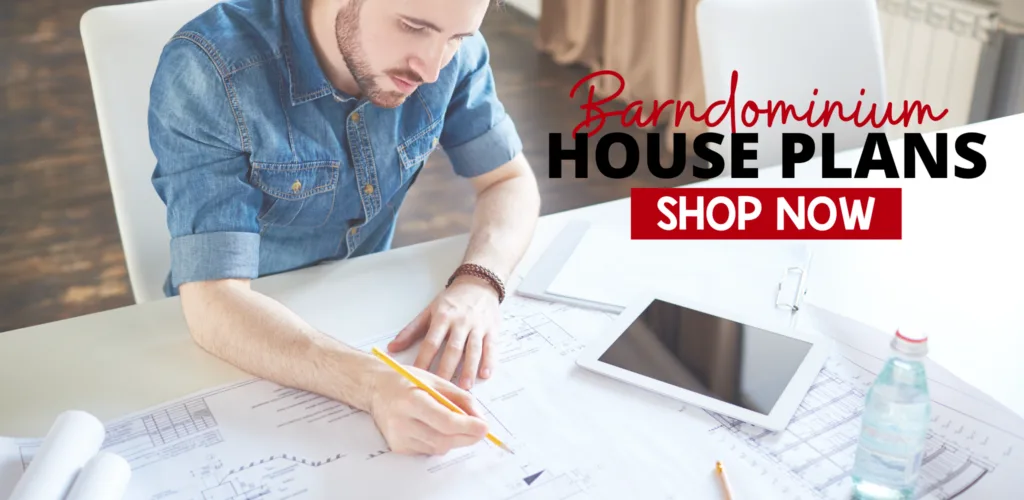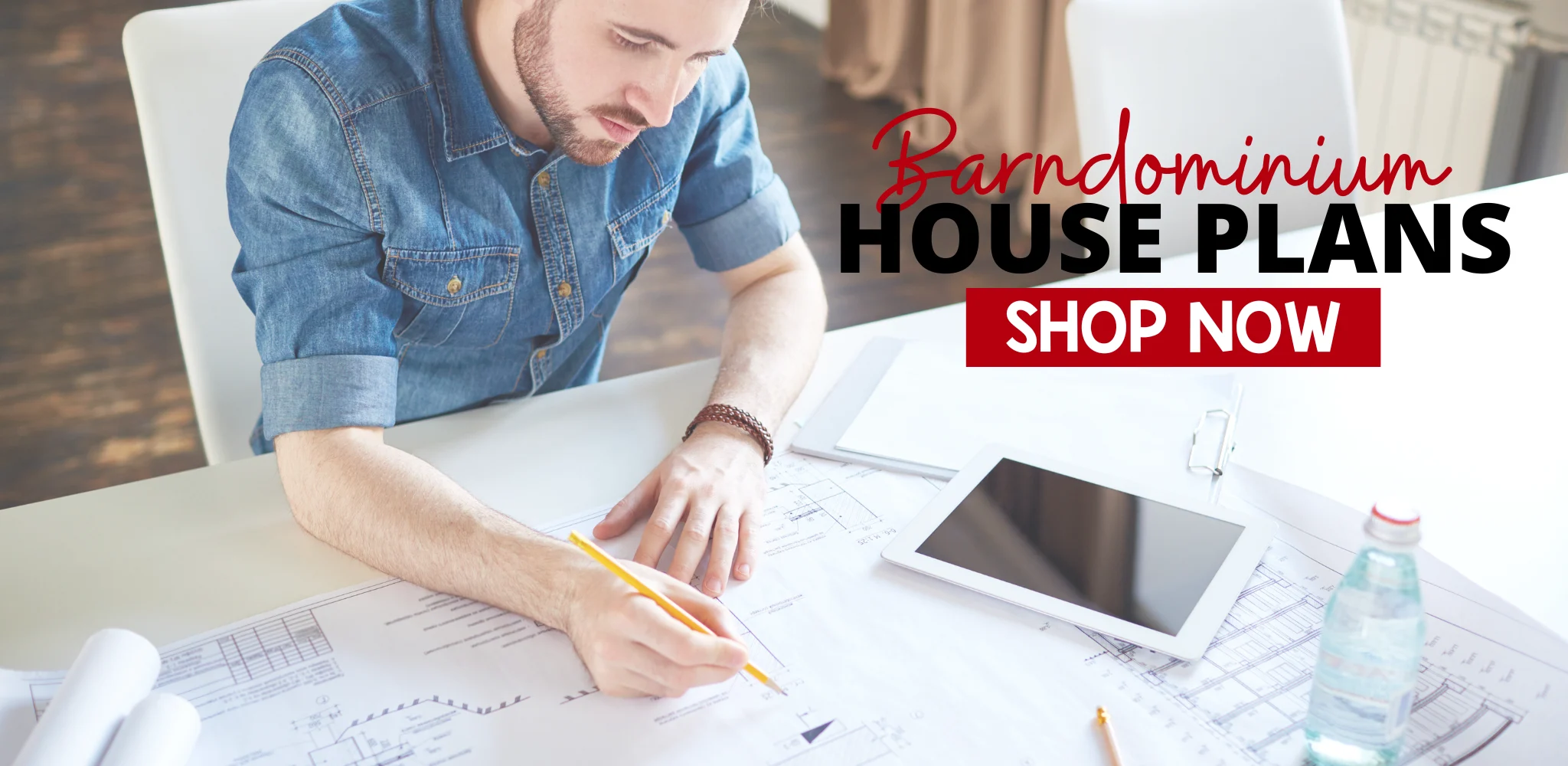 Don't want all the hassle of building a barndominium from the ground up? Then you may want to buy an existing barndominium in Missouri! With our Barndominiums for Sale Marketplace, you can browse to your state and find a barndominium for sale near you.
The beauty of buying an existing barndominium is that it can be really easy to customize the floor plan to your liking. The previous owners' setup is just a starting point! Also, by buying a barndominium in Missouri, you bypass the potential troubles of the building process – delays, dealing with contractors and subcontractors, and city or county bureaucrats trying to make your build process a nightmare.
Don't delay – find a barndominium for sale in Missouri now!
Conclusion
Building a barndominium in Missouri is no easy task, but it can be one of the most exciting projects you will ever work on. By understanding the process and getting the help you need, you can make it easier on yourself and ensure that you get a beautiful final product. For more inspiration and helpful ideas, check out the ebook, Build Your Dream Barndominium by Don Howe.
Michael O'Connor is a seasoned barndominium writer passionate about creating unique and innovative barndominiums. With over 15 years of experience in the construction industry, Michael has established himself as a leading expert in barndominium design and construction.
His work has been featured in several respected publications, including Barndominium Life, where he frequently contributes articles on best practices and emerging trends in the field. Michael's ability to blend traditional techniques with cutting-edge technology and design concepts has earned him a reputation as one of the most knowledgeable writers in the industry.